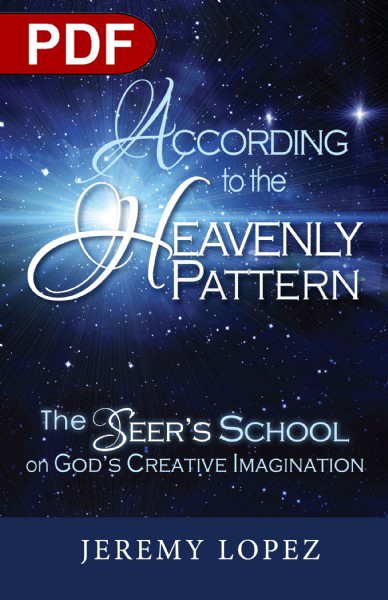 Ebook PDF Download
By Jeremy Lopez
Price: $16.99
Sale! $9.99

Print Friendly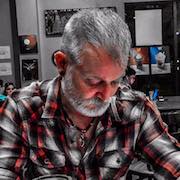 You are not waiting on heaven. Heaven and all it contains has already come to you. Jesus announced,
"Keep turning away from your sins and come back to God, for heaven's kingdom realm is now accessible" (Matthew 4:17, TPT).
At another time, Jesus said,
"But if I cast out demons by the Spirit of God, then the kingdom of God has come upon you" (Matthew 12:28, MEV).
One other time, Jesus even told some Jewish religious leaders,
"The kingdom is not discovered in one place or another, for the kingdom realm of God is already expanding within some of you" (Luke 17:21, TPT).
Heaven made its debut on earth through the person and ministry of Jesus. Through Jesus, heaven came to us. We cannot wait on something that has already come. Though there is a future restoration when heaven and earth become one, heaven is accessible now. Since the arrival of Jesus, there has been an open heaven. The question is, "Will we enter?"
If you are a follower of Jesus, heaven lives within you. Heaven lives within you because the Holy Spirit lives within you. The Apostle Paul said it like this,
Everything heaven contains has already been lavished upon us as a love gift from our wonderful heavenly Father, the Father of our Lord Jesus – all because he sees us wrapped into Christ. This is why we celebrate him with all our hearts! (Ephesians 2:3, TPT).
Did you notice that this verse is written in the past tense? Everything heaven contains has already been lavished upon us. We are not waiting on heaven and what it contains. It has already been given to us. It has already been given to us because Jesus made heaven accessible for us now, presently, in this moment, through his life, ministry, death, resurrection, and ascension. Plus, when we become a follower of Jesus through repentance and faith, heaven comes to live within us through the Holy Spirit. How amazing is that!
Once again, we are not waiting on heaven. Heaven is already on the inside of us, and God was not stingy. He has lavished us with everything heaven contains. Everywhere we go as followers of Jesus we are taking heaven with us. Every environment we walk into should be instantly transformed because we are bringing heaven with us. Every person we encounter should feel the presence of heaven that we carry within us. This one truth has enough power to absolutely transform the way we think, feel, speak, and act. If we are not transformed by knowing that heaven is within us, then something is greatly amiss.
The Power to Release Heaven
If we carry heaven within us, then we have the power to release heaven into our environment. Of course, this is not of our own power. It is only by the power of the Holy Spirit within us. We have been given this power because the Father "sees us as wrapped into Christ" (Ephesians 2:3, TPT). We are not just wrapped with Christ as though he were Christmas wrapping paper. We are wrapped into Christ. This means we are united and made one with Christ.
In effect, we are wrapped into heaven. We are one with heaven and everything it contains; therefore, we can release the power of heaven that is within us into the atmosphere and into any environment we find ourselves. In truth, we have become the answer to the Lord's prayer: "Manifest your kingdom realm, and cause your every purpose to be fulfilled on earth, just as it is fulfilled in heaven" (Matthew 6:10, TPT).
We, as carriers of heaven, are the answer to the evil and darkness on earth. We are the answer because the answer lives on the inside of us. That answer is Jesus, the Holy Spirit, and heaven, which we contain. Arrogance has no room here. We contain heaven because it is a love gift from our wonderful heavenly Father; however, the truth remains, we are the carriers of heaven.
This is a presently reality, and it is a reality we can step into now. We do not have to wait. We can experience heaven and release its power now, in the present moment. As we do this, others can also experience the presence and power of heaven. This is how we transform the atmosphere and environments we find ourselves. I'm reminded of the Apostle Peter and his shadow. His shadow could heal because whenever Peter passed by he was releasing heaven, which he carried. The people he encountered were changed, transformed, and healed because he carried the answer within.
The presence and power of heaven released from us draws others to Christ in repentance and faith. The kindness of God leads people to repentance (Romans 2:4). When people experience heaven released through us, they experience the goodness of God. Heaven contains all that is good. When people encounter us, they should encounter the goodness of God because we are the carriers of heaven. The goodness and kindness of God people experience through the releasing of heaven within us opens the opportunity for us to tell them of the love, goodness, and kindness of God. We do not only demonstrate the kingdom through releasing heaven from within, but we also proclaim the kingdom.
We are a people who bring heaven into the present. We are not just looking for the new heavens and the new earth. We are co-operating with God to bring heaven to earth, and that co-operation is a present reality. If what heaven contains is good enough for us in the future, it is good enough for us now. Everything you need to live the abundant life is within you now because heaven is within you now. There is no room for excuses. God has given you the answer. That answer is himself, and he is within you. Let us be about releasing the heaven we carry. Then we will see true change and transformation in our world because the heaven we contain will invade the world in which we live.
Brian Turner