By Jeremy Lopez
Price: $10.00
Sale!
$6.99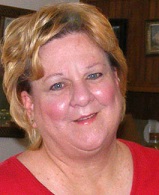 John 6:29 -

Jesus answered and said to them, "This is the work of God, that you believe in Him whom He sent."
Sometimes it is work to believe, sometimes it is easy. But there are those days that it takes all your efforts. And I believe this is what Jesus is teaching - work to believe in the goodness and love and trustworthiness of God.
Some days I do better than others, how about you? But even there I am being trained on what to do, how to think, and how to resist the devil, and even sometimes to reach out, not just to others, but even in asking for yourself. You should not be ashamed to ask for prayer, but know that others can't do your work before God. You have to work to believe too!
Some are very good at asking and some are at receiving, have you noticed? Ha ha. But they are both needed. And it is because the bonding and blending is important. We need to support each other, especially if we put value on Life.
I was reading earlier this morning Mark 1:12-13,

"Immediately the Spirit drove Him [Jesus] into the wilderness. And He was there in the wilderness forty days, tempted by Satan, and was with the wild beasts; and the angels ministered to Him."
How many of you know about those wild beasts? I think it is more than just lions and tigers, but demonic spirits too. Oh, how we would like to deny they exist, but I'm not finding it so. But we can be taught how to deal with them and overcome a lot.
This is one big reason we need each other -- sometimes we need other's support! Some have it in their families, some don't! But everyone has a gift they bring to the Body, that's more than a dollar bill.
The goal of Christianity is not a cushy lifestyle, but neither is it one of poverty. We need to have what we need to go about our assignments and do the work of reaching out to others too, like He commissioned us.
And we have to learn the strength of blessing each other. Yes, I said strength - not favor or emotional love, but to grow in His power of believing good. It's work! No doubt, it's work, some days more than others. (Jesus went to the Cross for His faith.)
We don't just do this by our substance but also by our spirits. If you only translate helps as money and not motivations from the heart, you are missing it. Substance is temporary and fleeting. Love remains. Jesus took our sin but it could not remain on Him, so it went to hell.
Some are in it for themselves, but if we love Jesus, we will do what He asks and find His vibrant life at work in us, and with the others we share with. There is a pay off. Jesus said to reach the world.
You know if you are growing in this or not. What would others say?
Have a good day, folks! Jesus does love you!!!
Pam Clark