By Lisa Morrone
Price: $12.99
Sale!
$10.99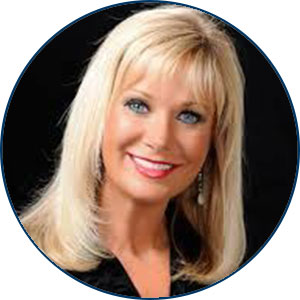 Abram's descendant Jacob experienced a desert sleep, which allowed him to see a heavenly stairway that joined the gateway of heaven to an entrance point on earth. The Lord's angelic messengers were ascending and descending upon the ladder delivering the Lord's prophetic declarations and visions to Jacob as he slept.
Genesis 28:10–17 is an account of this heavenly event:
Jacob left Beersheba and set out for Haran. When he reached a certain place, he stopped for the night because the sun had set. Taking one of the stone there, he put it under his head and lay down to sleep. He had a dream in which he saw a stairway resting on the earth, with its top reaching to heaven, and the angels of God were ascending and descending on it. There above it stood the lord, and he said: "I am the lord, the God of your father Abraham and the God of Isaac. I will give you and your descendants the land on which you are lying. Your descendants will be like the dust of the earth, and you will spread out to the west and to the east, to the north and to the south. All peoples on earth will be blessed through you and your offspring. I am with you and will watch over you wherever you go, and I will bring you back to this land. I will not leave you until I have done what I have promised you."
When Jacob awoke from his sleep, he thought, "Surely the lord is in this place, and I was not aware of it." He was afraid and said, "How awesome is this place! This is none other than the house of God; this is the gate of heaven"

(NIV).
Jacob was able to feel and sense the powerful presence of the glory realm that was deposited in the natural realms of earth. He presented a memorial offering in honor of God's visitation. Jacob left that place with an assurance that God was with him, and was watching over him to direct his path as he journeyed through life. To know the path to our future and destiny we only have to embrace the dreams God gives. Out of the obscure will rise the clear, out of the dark chaos will rise the light of a new day dawning, and out of a dream will rise our destiny. God-given dreams of destiny and success will empower us to conquer our mistakes and nightmares of the past.
Dreams are God's night parables that direct our path and speak to our daily needs in life. These dream events and awesome promises came while the dreamers, both Abram and Jacob, were sleeping.
It is the same for us today. The questions we have about the future are answered in our dreams today. The time we spend sleeping has many diverse and varied benefits. Sleep allows the physical body to rest, repair itself, and improve our health. It also gives us the vision for tomorrow.
Life would be so much smaller if we were not able to dream. So dream largely and see God's hand move to bring increase, largeness, sufficiency, and a grand future to pass. The quality and length of our lives is related to the quality and quantity of our sleep patterns and dreams. The lack of proper sleep cycles is directly related to an increase in high blood pressure, heart disease, high cholesterol, migraines, diabetes, and weight gain.
"Anything that disturbs the quality and quantity of sleep can have long-term consequences for both body and mind," says Gerard T. Lombardo, MD, director of the Sleep Disorders Center at New York Methodist Hospital in Brooklyn. (Reader's Digest, "The Magic Power of Sleep," October 2007).
Without receiving the proper amount of sleep we will not be able to receive or recall the dreams that we have at night.
God's existence will cause His most excellent harmonies to fill our life and imagination.
The greatest power in the universe is love.
Dr. Barbie L. Breathitt