Diversities of Prophetic Anointing
Jim Goll
Dec 14, 2006

taken from the book "The Seer" - Chapter 2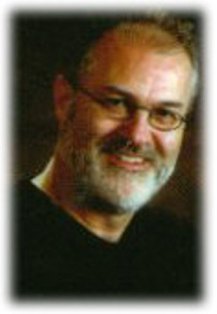 "The prophetic anointing of the Spirit makes itself known in a wide variety of ways. People are different, with different personalities, cultures, ethnic backgrounds and different gifts. As Rick Joyner often states, no two snowflakes are alike ! It should not be surprising then, that htere is a great divergent expression of the ministry and office of the prophet. Alsthough there surely are more, I want to look a little more closely at 12 variations of this prophetic grace. These various models represent what the Spirit is doing and desires to do in the church. Together they present a more complete picture of the fullness of the Lord's prophetic anointing."

*DREAMERS and VISIONARIES

Obviously , these are prophetic individuals who move primarily in teh realm of dreams and visions - seers, in other words. Depending upon the particular sphere of ministry and authority God has given them, they may be released into a large public platform, or their prophetic sphere may be reserved for smaller setting such as their local church, business, family, or home group. In some cases it may be primarily private in nature, limited to their personal prayer closet, and shared only with family members, or, as occasion permits, a few other people. The LORD does not give a prophetic anointing in a void. Large or small, every dreamer and visionary has a "market" or a sphere that he or she can influence.



The main purpose of this dream and vision anointing is to awaken the people of GOD to the spirit realm. It is a miraculous manifestation of hte Spirit that creatively illuminates truth and can confirm the direction of God that has been give to others. A good biblical example i sthe prophet Zechariah. ( see Zech 4) In our own day, Paul Cain, Bob Jones, John Paul Jackson, and others exemplify this seer prophet realm in an unusual manner.

* PROPHETS Who PROCLAIM GOD's CORPORATE PURPOSE

People who display this expression of the anointing, while true prophetic vessels, may rarely or never prophesy over individuals in a personal ministry. Their sphere of operation and authority is different. Especially gifted to discern the times and the seasons, they give clarity to the overall direction and purpose of the Body of Christ, enabling and encouraging the Church to rise up into full maturity.

Paul is the perfect New Testament example. Although an apostle and a teacher, Paul also walked under a strong prophetic anointing that revealed itself as a profound revelatory gift for uncovering and explaining the large corporate purpose of the Church.

One contemporary example could be Rick Joyner. Although Rick is an authentic seer, his emphasis is not on individual, personal prophecies. Rick is almost always found in the sphere of prophetically declaring and interpreting the corporate purposes of God for our day. Dr Bill Hamon's teaching and many books also reveal God's overall prophetic purpose for His corporate church, while Francis Frangipane, Tommy Tenney and other spoint the corporate direction the wind is blowing too.

* PROPHETS WHO PROCLAIM GOD'S HEART STANDARDS FOR HIS PEOPLE

People under this anointing challenge the church to calling for holy thoughts, intentions, motives, convictions and methodolgies in every arena of life. That is what it means to proclaim God's heart standards for His people. Their purpose is to usher in the FRUIT of the Spirit, nurture the character of Christ, and promote purity and holiness. Biblical examples of this prophetic anointing would be Jeremiah in the Old Testament and John the Baptist in the New Testament.

A good contemporary example of this anointing is David Wilkerson, who releases the plumbline of God into the Church even as he declares the standards of holiness in a prophetic manner. Just because he does not see visions or individually lay hands on people or call people out by name does not mean he is not prophetic. On the contrary, perhaps he is a prophet-evangelist, releasing the Word of God in an evangelistic manner that changes lives. Thank God for others like Steve Hill and Michael Brown who call us into radical obedience to the Word of God.

*PROPHETS WHO PROCLAIM THE CHURCH'S SOCIAL RESPONSIBILITIES AND ACTIONS

This expression of the prophetic anointing calls to the church to care for the widow, the orphan, the poor, the oppresssed, and the prisoner - in short, all the needy who have no power and no champion for their cause. The purpose is to establish righteousness and justice. Amos in the Old Testament was just such a prophet. In the fifth chapter of the book that bears his name he says, " But let justice roll down like waters and righteousness like an ever-flowing stream" (Amos 5:24).

In our own day, Norm Stone with Walk Across America for Life, is this kind of prophet. His lifestyle goes somewhat against the grain of the Church and the nation. God has given him a unique and unusual prophetic call to prayer walk across the United States from border to border- seven times- declaring the atrocities of abortion and pricking the hard hearts of the Church and of the nation to our social and moral responsibility. Though often a thankless job, it is a vitally needed ministry.

Another dear friend of mine in Nashville, Tennessee is Scott Mac Leod with Provision International. Though he is a prophetic psalmist, he has given his life to the ministry of the poor in the inner city projects of the city I live in. He is one of the growing number of champions who call us to put feet to our faith by taking the prophetic to the streets.

* PROPHETS WHO SPEAK FORTH THE ADMINSTRATIVE STRATEGY OF GOD WITH A POLITICAL SLANT.

Wait a minute ! Prophets with an administrative gift ? Isn't that a rightbrain/ left brain conflict ?

Not at all ! Moses was a prophet, ans so were Joseph and David. All three of these Old Testament

men of God carried a strong prophetic anointing, yet all were extraordianrily gifted with administrative and leadership ability.

Moses needed quite a bit of political savvy to lead 3 million people out of 400 years of slavery and get them organized into a coherent nation. Joseph moved in the seer realm as an interpreter of dreams. His prophetic gifting to see what was coming put him in a unique position to speak the counsel of God to those who were in political authority. As second-in-command to Pharoah, Joseph was a powerful and able administrator. Daniel also moved in the seer realm of revelatory dreams and visions, yet was the most capable of all the leaders and administrators under the king of Babylon.

During my teenage years, the Lord laid on my heart a couple of prayers that I began to pray regularly. The first was, "Lord, raise up Your Josephs. Raise up Your counselors to the Pharoahs."

Sometimes God puts something within you and you don't even fully understand why it's there, let alone how it got there. All you know is that God has dropped into your spirit a deposit of GRACE that inspires you to begin praying for something or someone specific that you would never have dreamed of yourself. As a young man I felt a burden to pray for the Lord to release counselors to those who were in authority.

The other prayer I began to pray was, "Lord, I ask that you give me a heart of purity." Jesus said, "Blessed are the pure in heart, for they shall see God" ( Matt. 5:. Oh, how I wanted to see the Lord ! I cried out for a heart of purity, and I still do.

As God imparts this "political savvy", those who receive it real deep administrative skills and devise strategies that release and help foster the wise and smooth implementation of God's purposes. This is just what Joseph did in Egypt as he prepeared the country to survive during the seven years of famine.

Today, Dr Kingsley Fletcher exemplifies this grace in an amazing manner. He is both a senior pastor of a church in North Carolina and a king of the nation of Ghana calling forth change in society. There are many such statesmen and staeswomen whom God is raising up for such a time as this. What a concept to strategically know by revelation what to do and how to implement it ! Lord, expand our horizons and raise up these history-makers !

*PROPHETIC WORSHIP LEADERS WHO USHER IN THE MANIFESTED PRESENCE OF GOD THROUGH PROPHETIC WORSHIP

Prophetic worship leaders help release people into the liberty of both expressing their love for God and receiving God's love. Under their prophetic leadership, the gifts of the Spirit flow and operate more freely. Because they are carriers of the Spirit, they can help lift others into His marvelous presence where change occurs. Jesus is truly exalted and enthroned in the praises of His people.

The prime biblical example is David, who, in addition to being a shepherd and a king, was also a prophetic psalmist. Half or more of the psalms in the Bible were written by David. As a young man, he played his harp and sang, causing demons to flee from King Saul. What a combination !

Several examples of the prophetic psalmist in our own generation would be Jason Upton, David Ruis, Theresa Griffith, Matt Redmon, Heather Clark, and Jeff Deyo. A new breed of radical Salvation army bands are hurtling froth on the scene. A fresh combination mixing evangelistic and prophetic graces is emerging to impact the lost for Jesus' sake. But many of this new breed of holy warriors will find their expression primarily through music.

*PROPHETIC INTERCESSORS

Under this anointing, a person receives a burden from God that releases intercession that can affect individuals, communities, cities, and even nations. Depending on the measure of sphere and authority granted by the Lord, a prophetic intercessor may move under a particular international burden.

In the Old Testament, Daniel prayed three times a day for the release of the children of Israel from Babylonian captivity. He interceded for their return to their home and for their restoration.

The second chapter of Luke tells of Anna; a prophetess and widow who "never left the temple, serving night and day with fastings and prayers: ( Luke 2:37b). Although not a single personal prophecy of hers is recorded, the Bible does say that she devoted her time to fasting and prayer. Anna was a prophetic intercessor.

It takes a strong prophetic spirit to endure prayer before the Lord even when much time goes by with nothing seemingly happening. Without such an anointing, people become hopeless, disappointed and discouraged to the point of giving up. The anointing for prophetic intercession imparts the grace to endure. You don't just pray to God, you learn to pray the prayers of God !

For me personally, my anointing seems to be deepest in this area of prophetic intercession. God has given me the faith for it as well as the grace to impart it to others. It is awfully hard to give away something you do not have. Among all the things I do, this has been the strongest anointing upon my life. Cindy Jacobs of Generals for Intercession, Beht Alves of Intercessors International, Chuck Pierce of Global Harvest, Barbara Wentroble, Tom Hess, Dick Simmons, and thousands of others make up this army of revelatory prayer warriors.

The next five are expressions of the prophetic anointing that I believe the Holy Spirit wants to release on a wider scale, and has even begun to do so.

*SPIRIT BEARERS

John 3:8 says, " The wind blows where it wishes and you hear the sound of it, but do not know where it comes from and where it is going; so is everyone who is born of the Spirit." This is a word for every believer. All of us who are born again are to catch the wind of the Spirit.

There are some people, however, who seem to have an anointing to catch that wind more than others. They wet their finger, stick it up in the air to find out which way the wind is blowing, then set their sails and follow that wind wherever it goes. To others they may appear flighty or even slightly crazy, but they don't care because they are caught up in following the wind of the Holy Spirit in their lives.

Through a love walk with the Lord, they practice the presence of Jesus. God uses these prophetic Spirit-bearers to release unusual manifestations of the Holy Spirit in the midst of a corporate people. There may be people falling in the Spirit, quaking, shaking , ecstatic speech, power encounters, or kingdom clashes of angelic and demonic warfare. Sometimes they will move in the realm of the angelic presence, even perhaps in a realm where they simply blow on the people and an activity of God occurs.

My dear friend Jill Austin of Master Potter Ministires is one of our modern day Spirit-bearers. When she shows up He shows up ! Spirit-bearers main purpose is to be with Jesus and to get up in front of poeple and say, " Come Holy Spirit!" They are used to create a connecting point between heaven and earth and bring HIM into the place.

*PROPHETIC COUNSELORS

People with this anointing combine pastoral caring and healing understandings with the prophetic. There is a tremendous need for this kind of ministry today because os many people are so full of hurt and trauma and turmoil. Prophetic counseling often mingles the spirit of ocunsel and the spirit of understanding as stated in Isaiah 11:2; " The Spirit of the Lord will rest on Him, the spirit of wisdom and understanding, the spirit of counsel and strength, the spirit of knowledge and the fear of the Lord." Sometimes prophetic counselors also display gifts of healing and discerning of spirits, yet their primary concern is not the big picture but the wholeness of the internal affairs of men and women on a personal or family basis.

Both compaasionate and revelatory, they are able to see into the hurts and wounds of individuals, and can help release the spirit of understanding. With their prophetic insight and ability to listen, they can help other people quiet their souls and ease their troubled hearts. John and Paula Sandford of the Elijah House Ministries are indeed a father and mother of this sphere. So many people get so excited about all the amazing things that happen in meetings, but so much more happens in little gatherings and one-on-one counseling as troubled individuals come face to face with the love, compassion, and healing power of the Lord through the ministry of sensitive and gifted prophetic counselors.

* PROPHETIC EQUIPPERS

This is a prophet/teacher combination. All the offices of the fivefold ministry - apostle, prophet, evangelist, pastor and teacher - are provided for equipping the Church, but some folks seem to have

a special grace for equipping others. Some prophetic equippers may perform their ministry primarily through modeling, without significant involvement in individual people's lives. Others learn by listening to them speak and by watching their lives.

Many other prophetic equippers, however, function most effectively through direct interaction with other people in a teaching setting. They possess the teaching grace with a prophetic flare that enables them to explain to others the ways of the Spirit, taking the bizarre and making it practical, relatable, and understandable. Their call and desire is for the discipling of other believers with a particular burden for multiplication through mentoring, which is much needed today.

The late John Wimber, former leader of the Vinyeard movement, was one of the most profound equippers I ever met. While his seminars were full of the power and presence of God, students were always given detailed notes and training sessions to help them learn "to do the stuff."

*PROPHETIC WRITERS

Prophecy is not limited to the verbal and visual; it may also come forth in written form. Although not as common perhaps as the spoken forms of prophecy, prophetic writing is just as valid. A person with this anointing is just as prophetic as anyone else. The difference is that he or she has the gift and bent to communicate more powerfully and effectively through the written word than through the spoken word.

Over the years, I have seen many prophetic people who were awkward in front of people, but give them a pen and paper or a word processor and watch out ! On the other hand, I have also seen many powerful speakers with incredible charisma and stage presence who could hardly jot down two sentences together coherently, much less write a book. The written word and the spoken word are quite different, and there is a prophetic anointing for each.

Prophetic writers write with revelatory anointing, expressing in printed form God's heart ot contemporary society. Gene Edwards is marvelously used in this manner to poetically paint pictures that draw the reader into His Majesty's courts.

Several years ago, I had the opportunity to minister to a man named John Bibee who came to one of our conferances. This gentleman writes children's literature and is the author of Spirit Flyer series. His prophetic anointing as a writer is obvious in his ability to take the profound things of the Spirit and make them palatable in an understandable and remarkable way for children.

Another example of the prophetic writer is the late Francis Schaeffer, founder of L'Abri Fellowship. Dr. Schaeffer was a powerful communicator through the written word, a true prophetic writer and statesman whose books and other writitngs continue to convict and challenge the Church worldwide 20 years after his death.

*PROPHETIC EVANGELISTS

These are the ones who take th revelatory gifts to the streets, stadiums, neighborhoods, health clubs, executive places- anywhere and everywhere. How desperately our society needs people who move in the anointing of the prophetic evangelist ! This anointing does not necessarily mean getting up in front of hundreds or thousands of people and preaching. Some prophetic evangelists will do that of course, but most will operate in a smaller and more intimate sphere. One of the real needs is for evangelists in the ordinary day-to-day places that we all know: the elevator, the grocery store, the bus, the ballfield, the gas station, the doctor's office, the campus, the boardroom - anyplace where people interact.

Mahesh and Bonnie Chavda have rattled my world. Through the prophetic and apostolic giftings upon their lives, they have seen hundreds of thousands come to faith in the Lord Jesus Christ. But other such champions are also arising on the scene today like Patricia King, Todd Bentley, Mickey Robinson, and scores of others who are breaking down the churches' walls and thrusting a people forth to take action.

How eager the Lord is to release the Holy Spirit activity in the everyday world through the lives and words of faithful prophets who carry the prophetic evangelist anointing !

POISON AND ANTIDOTE

Clearly then, the prophetic anointing manifests in many diverse ways. All arise from the same Holy Spirit, who gives as He wills. With this in mind, a warning is in order. There is a deadly poison that can kill our ministry and our ability to walk in our anointing, whatever it may be: the poison of covetousness. Comparing ourselves to someone else and wanting what they have produces death. We should never judge or evaluate our anointing by someone else's anointing. It is vitally important to avoid JEALOUSY and INSECURITY. God has plenty of anointing to go around. Let's be satisfied to seek our own calling and walk in our own anointing.

The antidote to this poison is to learn to walk in accountability with others, cultivating faithfulness while giving ourselves to the unique expression of grace that God has imparted to each of us. Sometimes we are prone to allow ourselves to be hindered by rejection, criticism, legalistic traditions and the restrictive yokes and molds of others' unrealistic and erroneous expectations.

The Holy Spirit will help us and liberate us to be unique and varied expressions of His wonderful

prophetic presence and yet walk circumspectly with integrity within the Church. God has never been in a box. We are the ones in boxes ! It is time to let the HOLY SPIRIT take the lid off so that in gratitude to Him, we can become all that we can be in HIM. Let's let His anointiong break the yoke. Instead of wishing we were somebody else or had what somebody else has, let's be faithful and accountable to walk in the unique expression of GRACE that God has given to each of us.