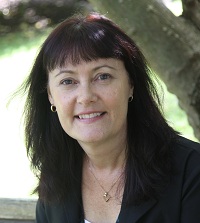 The spiritual gift of prophecy is a special ability given by the Holy Spirit to some Spirit-filled Christians to receive and pass on a message from God to another person, church or group.
The purpose of prophecy is to point people to God and to help grow the church (Acts 2:17-18, 1 Cor 14:4). Exercising the prophetic gift should result in people being brought closer to Jesus; it should help move them towards God's plan for their lives.
Here are some signs to help you identify the gift of prophecy operating in your life:
You Have an Interest in Prophetic Ministry (1 Cor 14:1)
You are attracted to prophetic people

You have a strong interest in prophetic ministry

You are drawn to Christian meetings where prophetic gifts are being used

You sense a call from God to prophetic ministry; you also experience doubts at times.
You Would Like to Help People Through Prophecy (1 Cor 14:3)
The purpose of the gift of prophecy, as with other spiritual gifts, is to care for people and bring them closer to Jesus. Prophecy and love work together (1 Cor 13:2).

You believe prophecy is a vital gift to help awaken people to the fact that Jesus knows and loves them intimately

You long for God to use you to bring a message that will help and encourage individuals, your leaders or church

If someone is experiencing trials or is in need of guidance, you have an urge to share an encouraging message from God with them
You Exercise Prophetic Prayer
When you pray for people, they frequently comment that you 'prayed the right thing.' They may ask, 'How did you know that?'

You often sense that God is directing your prayers when you are praying for an individual, church, group or region

You receive insights when praying that indicate God's purpose or outcome for a situation

When in prayer, a Bible verse, picture or word often comes to mind that gives you inspiration about how to pray.
You Desire to Learn How to Prophesy (2 Tim 1:6)
You are highly motivated to further your understanding of the gift of prophecy and learn how to use it

You gravitate towards books and teaching materials about prophetic ministry in Christian bookstores

If there is a training session about prophecy you are keen to sign up

You would like mentoring in the prophetic gift
Unusual Events That Indicate You Have the Gift of Prophecy
Unusual signs are not a prerequisite to having a gift of prophecy, but they do sometimes occur and so I include them here:

You may have had supernatural events or visitations in your life or childhood that indicate you have a prophetic call or gift

You may have had prophecies indicating that you have a prophetic calling

You are beginning to receive revelations--pictures, feelings, Bible verses and impressions--and do not know what to do with them

You see and feel things that others do not experience and as a result may feel strange, or unusual at times.
Other Signs That Point Towards You Having a Prophetic Gift
You are more interested in the future than many people and would like to know what God's plans are for your life, your church and for the lives of others

If you believe God has promised you something, you get discouraged when it does not take place as quickly as you would like it to

You may have a fascination with symbolic actions, illustrations and pictures

You may have a strong sense of justice--remember, though, that personality is not an indicator of whether someone has a gift of prophecy.
If you are a Spirit-filled Christian and can identify with many of the above signs, it is likely that you do have a gift of prophecy.
Note that in the early stages of emergence in your prophetic gift, the strongest indicator is not that you practice prophecy, but that you desire to prophesy.
If you would like to grow your prophetic gift, here are some tips to help you get started:
Attend a healthy Christian church where prophetic ministry and growth in spiritual gifts is encouraged

Develop your knowledge of the Bible; avoid the temptation many prophetic people have to take scripture verses or stories out of context

Learn the basic principles of how to recognise God's voice and how to filter out what is not from God

Practice using the gift of prophecy in your own prayer times. A journal is a great way to keep a record of what you believe God is saying and to check back to see whether it was accurate

When you do give a prophecy to a person or church, ask for feedback so that you can grow in your gift. Be open to suggestions for improvement

Take advantage of good prophetic training when it is available

If you are looking for a mentor to help you grow, find someone who is contributing to the life of a local church and accountable to their leaders.
Helen Calder