The Power of Prophetic Intercession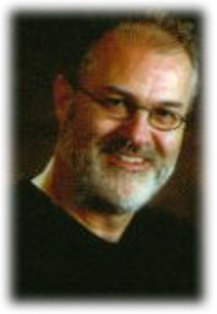 AN INTRODUCTION TO
PROPHETIC INTERCESSION
Little did I know, these many years ago, when I started out on my journey of prayer walking, praying in tongues, reminding God of Word and enjoying a life of fasting, that I would end up becoming one of the fathers of prophetic intercession. I did not enter into all of this to "be someone" but to "know someone". I did not engage in all of this to end wars and shift nations but to simply "do whatever little thing I could do" in response to my Masters outrageous love for me.
That is still the goal of my life. While what we do changes peoples lives and impacts nations, it can only be done from the posture of grace not out of the old mind set of working to earn something. In gratitude, freely serve Him with the gifting and empowering of the Holy Spirit that He has freely bestowed upon us. After all Zechariah 12:10, it is by the "the spirit of grace and supplication" that we are effective.
Did you grasp what that verse just said? You cannot even intercede without His grace. It takes the Spirit of God resting upon your life to fervently pray. It takes God's help to even effectively intercede! Oh how I love His ways and the enabling power of grace.
WHAT IS PROPHETIC INTERCESSION?
The Ministry of the Priest and Prophet
1. Priest: Pleaded the needs of the people to the Lord.
2. Prophet: Pleaded the interests of God before the people.
3. In prophetic intercession, the prophet and priest unite!
4. Jeremiah 27:18 - But if they are prophets, and if the word of the Lord is with them, let them now entreat the Lord of hosts, that the vessels which are left in the house of the Lord, in the house of the king of Judah, and in Jerusalem, may not go to Babylon.
It Assumes the Large Boundaries of Purposes of God
1. Prophetic intercession asks not only that men might make decisions for Christ. It assumes the larger boundary of the great purposes of God. We plead for maturity of Christ in those who respond - that the new society of the redeemed mankind may expand unto the ends of the earth.
2. Whether it is preached truth,prayed burden, or spontaneous utterance, a thing is only prophetic if it brings a generation into a knowledge of the heart of God for our time!
Pleads the Promise
1. Prophetic intercession paves the way for the fulfillment of the prophetic promise.
2. In prophetic intercession, the Spirit of God pleads the covenant promises of God made to His people throughout history. Every unfulfilled promise ever made is to be pleaded by the Spirit before the throne.
3. Prophetic intercession is an urging to pray, given by the Holy Spirit, for situations or circumstances about which you have very little knowledge in the natural. You pray for the prayer requests that are on the heart of God. He nudges you to pray so that He can intervene. God will direct you to pray to bring forth His will on the earth as it is willed in heaven.
Two Summary Definitions
1. Prophetic intercession is the ability to receive an immediate prayer request from God and pray about it in a divinely anointed utterance.
2. Prophetic intercession is waiting before God in order to "hear" or receive God's burden (God's Word, His concern, warning, conditions, vision or promises), responding back to the Lord and then to the people with appropriate actions.
BIBLICAL EXAMPLES OF PROPHETIC INTERCESSION
Anna - the Praying Prophetess
Anna in Luke 2:36-38 - And there was a prophetess, Anna the daughter of Phanuel, of the tribe of Asher. She was advanced in years, having lived with a husband seven years after her marriage, and then as a widow to the age of eighty-four. And she never left the temple, serving night and day with fastings and prayers. And at that very moment she came up and began giving thanks to God, and continued to speak of Him to all those who were looking for the redemption of Jerusalem.
We do not know how old Anna was when her husband died. But it is very possible that she was only 27 years old when this tragedy occurred. This means that Anna spent somewhere around 60 years praying through the prophetic promises of God in the temple before the Messiah appeared. What a testimony!
It is my conviction that as it was before the first coming of the Messiah, it will be before the second coming of the Messiah. There will be a company of seers like Simeon and league of prophetic intercessors like Anna praying and declaring God's purposes preparing the way for Jesus' return.
Daniel - Meditating upon the Prophetic Word
1. Daniel 9:2 - In the first year of his reign I, Daniel, observed in the books the number of the years which was revealed as the word of the Lord to Jeremiah the prophet for the completion of the desolations of Jerusalem, namely, seventy years.
2. Jeremiah 29:10 - For thus says the Lord, 'When seventy years have been completed for Babylon, I will visit you and fulfill My good word to you, to bring you back to this place.'
3. Daniel meditated upon the word of God spoken through Jeremiah. He found the promise and then sought the Lord for the conditions that must be met in order that the promise might be fulfilled. He then entered into "identificational repentance" and confessed the generational sin of his people as his own. This is another great form of prophetic intercession that is often modeled in our day. (See my book on Intercession - The Power and the Passion to Shape History for teaching on this subject.)
THE MECHANICS OF PROPHETIC INTERCESSION
Amos 3:7
Surely the Lord God does nothing, unless He reveals His secret to His servants the prophets. (NKJ)
1 Corinthians 3:9
We are... God's co-workers. (TLB)
Ephesians 3:20
...able to do exceedingly abundantly above all that we ask or think. (NKJ)
James 2:13b
Mercy triumphs over judgment. (NKJ)
Isaiah 64:4
God... acts on behalf of those who wait for Him. (NIV)
THE TOUCH OF JESUS!

How does prophetic intercession transpire? Jesus sees the need and in turn touches someone and imparts His grace to intercede. How? He does this through His invisible hand through the power of the Holy Spirit enabling and inspiring a person or a group to pray His prayers, in order for His will to be done on earth as it is in heaven. (Romans 8:26)
Prophetic Intercession is an amazing gift from God and when brought into maturity can be used to change lives and impact nations all for the glory of God!
Blessings to Each of You!
---
Releasing God's Purposes to
Change Lives and Influence Nations
by James W. Goll
Book - $14.00

A look at God's greatest warriors shows that the secret to moving heaven and earth lies in kneeling--humbling ourselves before God in prayer and reminding Him of His promises to His people. Only then are we ready to take aim and fire our spiritual weapons.

Prophetic intercession is spreading like a fire as people learn the power of praying God's promises back to him. James draws from the stories of Elijah, who travailed for rain, and Anna, a praying prophetess whose intercession prepared the way for the Messiah, to illustrate the biblical mandate for intercessory prayer. James also tells his own experience of how God gave him and his wife four children after years of barrenness, using this testimony as a metaphor for what God can do for hopeless circumstances when Christians lay claim to God's promises.

This inspiring reading includes a practical 21-day devotional--will transform your prayer life.