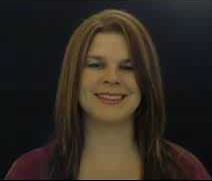 God is so good and wants to be good to you. I've got great news for you, God is releasing the double portion double blessings over you! Double for all your trouble!
Isaiah 61:7 Instead of your (former) shame you shall have a twofold recompense; instead of dishonor and reproach (your people) shall rejoice in their portion. Therefore in their land they shall possess double (what they had forfeited) everlasting joy shall be theirs.
It's time for you to get your twofold recompense, your double blessing. When you see one blessing God's going to double it. Double joy, double love, double money, double resources, double everything. What comes in your hand will double. You will have more than you had before. Oh the joy you'll have rejoicing in your portion. You will possess double, so let's get our double portion! We're going to grab our double portion and say it's ours. That double portion, double blessings belong to you. We decree and declare the anointing and empowerment to help you possess your double portion.
Grab a hold by faith, God says it's for you! You are moving into a multiplying anointing and increase is knocking at your door.
Leviticus 26:9 For I will be leaning toward you with favor and regard for you, rendering you fruitful, multiplying you, and establishing and ratifying My covenant with you.
It's the goodness of God pouring over you and bringing His double blessings. His goodness is going into your DNA. His goodness is going into your bank accounts, your relationships and everything that concerns you praise God!!!
There's an opening and breaking forth of His supernatural blessings over you and His great supply pouring over you. His double portion, double blessings are raining down over you! It's the rain of His blessings! Receive it because He's pouring over you. Rejoice for your double portion and double blessings! God is raining down His double blessings over your land and over your life. Believe it and take a hold of it. We release and declare the rain of the Spirit, raining over you, multiplying you, and bringing increase all around you.
Sarah Roy