E-Book PDF Download
By Carolyn Anne Venable
Price: $16.99
Sale! $8.99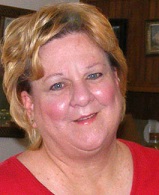 There was a person who came into our church yesterday wearing a head wrap and I could not tell if it was a man or a woman from across the room, but I did finally figure out that it was for obvious medical reasons. But someone posted that there were churches on the "attack list" (the enemy has always been on the attack but it is getting more public these days) and I wondered if we would or could be one of them. I think all big churches should wonder that.
Anyway, our speaker was talking about the Cross, and the Lord started weaving His conversation in with the speaker's message going on. First the Lord asked me, "What would you do if that was a terrorist and not just a needy person?" And like all human flesh, I thought self-protection, I'd look for a place to be protected. And I thought of several options.
The speaker kept speaking and talked about having the compassion of Jesus, and/in the power of His resurrection. And the Lord asked me, "Do you (the congregation, et. al.) really see what he is talking about?" And I am thinking, I don't know what others are thinking, but this was a download and the Spirit kept coming. I just listened.
He asked, not waiting for my answer, "Am I not in every believer?" Yes, I am replying. And He said, "Is not My ministry going forth through the true believers?" Yes, I am thinking. And He said, "What if you take your favorite leaders here (and there are many) and put them on stage under attack, what would you do?"
And I replied, "Since I know them, I would rush to defend them as best that I could, feeling quite incompetent, but I would do something that I thought would help! Even if in vain." I knew I would, because I do care about the different ones and these are some great people.
What if it was Them?
Then He pointed out different ones that were not so prominent but special to me, and said "What if it was them?" And I thought, "I would care and I would respond." And He said, "There are people who are not stage people, and the stage people are special, but you see Me in many others. There are some that would not get close to a stage but you see My love in them and through them, even for you." And I agreed.
And He said, "My Spirit is at work, and you see Me in all these people," and I agreed. All this time, the speaker is talking about the resurrection power of Jesus and I am working to hear both messages going on here. And the Lord said, "I went to the Cross, and My people are going to the Cross, even daily. And when they do, I give them resurrection power to minister to others."
I felt like I was getting His point here. He was asking me, "Do I love His people?" and I was saying "Most assuredly yes" (and this was not a rebuke but a conversation), and He was provoking me to SEE their ministries, that it was HIM, in action today. Yes, we are naturally self-preserving, that is a natural survival instinct, but we need to see Him more in the ministry He has provided today.
He asked me, "How did you feel when I showed you (in my mind's eye vision) different ones on the stage under attack?" And I said, "I felt a strong rise of defense rise up within me for them." He said, "That is My compassion. I feel that." And then I knew I was getting His point, for even the ones sitting in the pews, I felt a strong rise to defend them, because I loved and appreciated them.
He said, "I want you to recognize and connect with My compassion. I will show you what to do. I will enable and equip you even with My power and anointing for it, but you must, [we must] learn of Me." And I realized He was setting the challenge before me to share with others. Sometimes when things get hard and challenging, we tune out of the Spirit. Mostly it's because we are ignorant of the Lord's ways, or it's too much and we hide, or have fear and go into self-preservation. But He is wanting us to find His resurrection power.
I really felt the challenge for us to go into more of Him and learn His responses, to find the power of His resurrection and His ministry to the saints in even greater measures. Whether someone ever makes the stage or not, is not the point. He wants us to look for Him, and see Him and respond as He would, in His power.
Pam Clark