The Laws of Financial Progression Combo Set (5 Teaching CD's and Book) by Jeremy Lopez


Jeremy Lopez - (SKU#: NM38051)

Price: $56.99
Sale! $45.99 (19% Off!)

You Save $11.00!



This item is not currently available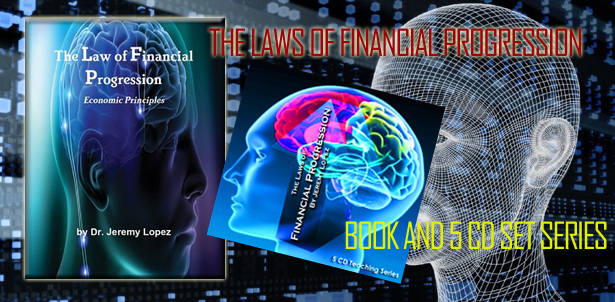 The Laws of Financial Progression Combo Set


Regular Price $56.99




Combo Price $45.99




________________________________________




The Laws of Financial Progression
(book)
by Jeremy Lopez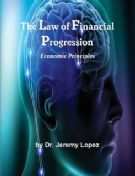 Success, wealth and riches are yours in Christ. As you begin to open the realm of divine wealth, you begin to see the Christ Conscious mind in you pull forth in the universe what rightfully belongs to you. It is the power of working your mind not your behind. The realm of wealth is in the realm of knowledge. This is where the witty inventions are awaiting to be discovered in you. The keys of knowledge to break open the wealth in you is the mystery of the three dimensions in the bible. The tithe opens up the windows of heaven for you, but this window only reveals the realm of blessing. It does not open up the unlimited realm of harvest in your life. The harvest is the unlimited realm of the 'Jireh' side of God!

_________________________________________

The Laws of Financial Progression
5 CD Teaching Set
by Dr. Jeremy Lopez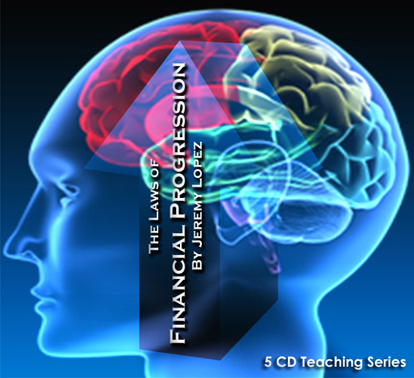 An addition to the book, this cutting edge 5 CD teaching on The Laws of Financial Progression, Dr. Jeremy Lopez imparts revelational knowledge of differences between riches and wealth and why they are not the same thing. He also teaches how we as human beings have been tilling the ground, "working the field", laboring for that portion that God said would be ours for the working of our labor. But there are universal laws of a "higher portion" that God wants us to tap into. Dr. Lopez discusses how we are to tap into that secret in order to accumulate and walk in wealth and prosperity.
During this series you will discover why money cannot stay stagnant, but like a river it to must flow. Money is the energy that God has given us within this earth realm. Ecclesiastes 10:19,"…but money answereth all things." And since money answers all things, we cannot stop the flow of this "energy" because the blocking of money results in poverty. Dr. Lopez also dives into the realm of the spirit in dealing with the 30, 60, 100 fold realm of finances. These universal laws show how and when to release the power of the seed in order to gain the harvest in your life.
Dr. Lopez also breaks down the power of the tithe. And brings a unique understanding that the tithe is not just money, but also the 10% of our minds that science says we use.
5 CD SET INCLUDES:
1. You are Wealth- (Riches and Wealth- Riches are Silver and Gold/ Wealth is a State of being)

2. Working the Fields- ('A Man that Doesn't Work Doesn't Eat.'- Working Just Guarantees You Food).

3. God's Portion vs Man's Portion- (Work Your Mind, Not Your Behind)

4. The Flow of Money- (Money is Energy and it Must Flow)

5. 30, 60, 100 Fold- (The Three Different Realms are a Lifestyle- Some Just Live in the 30 Fold)

**WE GUARANTEE YOU THIS WILL BE FRESH REVELATION FOR YOU TO SET YOU FREE!**
Product Details
| | |
| --- | --- |
| In Stock: Yes | Weight: 3.5 lbs. |