The Healing and Wholeness Package
by Jeremy Lopez, karen Riley and Lane Sitz



Becoming an Agent of Healing and Wholenss

- 2 CD Teaching Set


by Jeremy Lopez





Healing in the Hurting Places

- Book


by Karen RIley





Fountains of Healing

- Prophetic Soaking Music CD -


by Lane Sitz and Jeremy Lopez




Regular Price: $53.99
Normal Sale Price $48.98


Pack Sale Price$39.99




---
Becoming an Agent of Healing and Wholeness
2 CD Teaching Set


by Jeremy Lopez



I
n this CD set Dr. Lopez approaches this topic of healing and wholeness from the angle of scripture that has been hidden and not discussed within the church as we know it. He touches on how to become an agent of healing and wholeness and obtain the healthy favored zoe kind of life we are all desiring to walk in.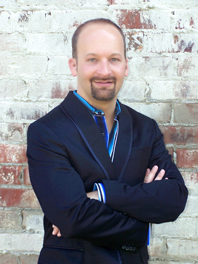 Jeremy Lopez is Founder and President of Identity Network International. Identity Network is an apostolic and prophetic resource website that reaches well over 153,000 people around the globe and distributes books and teaching CD's on the prophetic move of God. Jeremy has prophesied to thousands of people from all walks of life such as local church congregations, producers, investors, business owners, attorneys, city leaders, musicians, and various ministries around the world concerning areas such as finding missing children, financial breakthrough's, parenthood, and life changing decisions.
This prophetic ministry desires to see every believer awake to their

destiny. Jeremy releases the prophetic word of God everywhere he goes through a strong prophetic anointing and with a manifestation of the Kingdom of God. He ministers with a revelational prophetic teaching gift that brings a freshness of the word of the Lord to the body of Christ. He teaches the principal that we are positioned in heavenly places and that we are called to minister out of that realm. He accomplishes this through conferences, prophetic meetings and church services. He serves on many governing boards and speaks to business leaders across the nation.
He has had the privilege of ministering prophetically to Governor Bob Riley of Alabama. He has also ministered to thousands overseas including millionaires around the world. He has hosted and been a guest on several radio stations
from Indonesia to New York.
---
Healing in the Hurting Places
by Karen Riley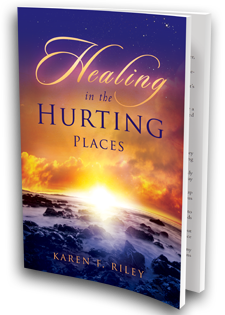 Healing in the Hurting Places is a personal experience story and outreach for victims of childhood sexual abuse, and those who want to help them. It sensitively focuses on the healing journey-how to recognize symptoms of abuse and offer help. Victims often feel alone, they don't know where to turn or may believe no one will understand. Author Karen Riley speaks to that place of pain and takes you on the healing journey that transformed her life.
"This is not about the tragic event, but about where to go now. I want them to know that they are not alone, and there is One who can heal their broken hearts," writes the author.
Others who will benefit from this story of hope and healing: those affected by alcoholism, drug abuse, domestic, and other physical or verbal abuse-and those who are involved with them.
And the peace of God, which surpasses all understanding, will guard your hearts and minds through Christ Jesus (Philippians 4:7).
Many victims share similar characteristics and traits as a result of abuse, which often manifest in the same behavior patterns -

Healing in the Hurting Places

is a springboard to empowerment and better understanding.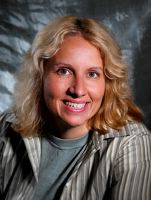 Karen F. Riley writes for newspapers and magazines and has authored two weekly newspaper columns and four books. Seven years ago she started KFR Communications, a custom graphic and Website design company. She also leads a ministry called "Healing in the Hurting Places" that offers hope to those suffering from childhood abuse. For more information, visit www.healinginthehurtingplaces.com. Karen and her husband, Bill, have been married for 30 years and are the parents of Lisa, Laura, and Christopher. They reside in New Egypt, New Jersey.
by Lane Sitz and Jeremy Lopez
Do you desire to have waters of heaven flow over you? This CD will speak to your mind and body as the oil and rain of the heavenlies pour over you to bring a sense of wholeness and awakening to who you are. As you listen you will sense the angels beginning to stir the waters of Bethesda inside of you to usher in a river and flow of divine peace and healing.
Fountains of Healing

is a must for those who have a desire for the cleansing power of the waters of heaven to restore and make them whole again.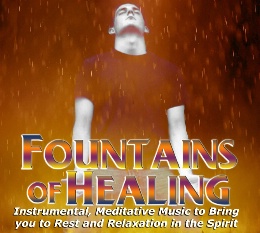 All is Well

Soothing Oil

Streams of Healing

Awake to Wholeness

Pool of Bethesda

Stirring the Waters
---
Product Details
| | |
| --- | --- |
| In Stock: Yes | Weight: 2.5 lbs. |