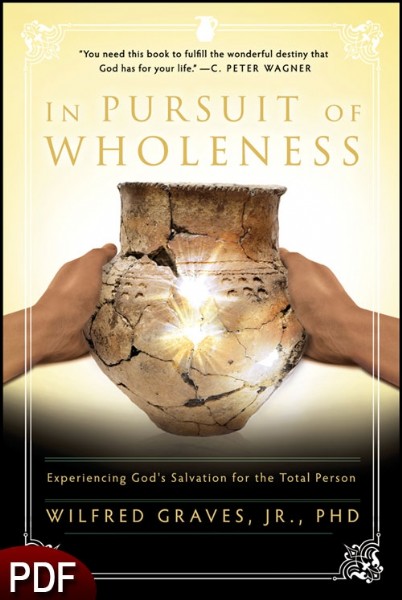 E-book PDF Download
By Wilfred Graves Jr., PhD
Price: $16.99
Sale! $11.69

Print Friendly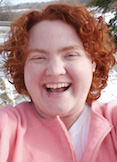 A bar owner brought "Randy," a sheet of shiny steel, in an alley to protect it from the fight causing thousands of dollars in damage inside. It glowed for many months when the sun hit, causing all to see that it was protected.
"I am valued," he boasted that which was around him.
But the bottles, cans, plastic bags, and other garbage didn't believe him, and kept telling him that he was trash.
"You are no better than us," they said. "They threw you out here to decay, to wither away, until you are nothing."
One day, in a raging thunderstorm with a torrential downpour, Randy gave up. He accepted the words of the trash around him. All the protective coating he had been given slowly disappeared, and he was left unguarded to face the elements of the world. Over time, he became riddled with holes, rusted and decayed beyond recognition.
God's Grace
For far too long Christ-followers have left themselves open to attack, perhaps like Randy, forgetting just how much God cares for them, and allowing numerous holes to be poked in their very essence. Out of these holes seeps precious substance that God has gifted to each of us. Why? So we would not recognize the gift, could not define its purpose, before it left us. This is not what God intended for His precious children.
We should never doubt how much God loves us, cares for us and values us. He is learning toward us, waiting to hear how He can meet our needs. God's grace is abundant. He wants to make us like new again. No more bandage fixes. God sees the holes in our lives, and wants to make us whole again. He extends Himself to us, healing the holes to our left and to our right, so that we can reflect His light to the world in such a way that it sets people and nations ablaze.
Christ-followers have such a desire to showcase God's light that we often settle with the enemy's plan to let it seep out through his hole-making. At least it's something, yes? No! God does not want us to settle for less than His best. He wants us to come into maturity as the full-grown powerful, creative individuals that He made us to be. We reflect God's power in its full strength when we trust and allow God to close our holes, so His precious substance can once again accumulate within us, overflow and touch a world in need.
Change Your Focus
The world tries to do everything in its power to bog us down in worry and concern over the holes in our lives. Every single day the things of this world encourage us to look at all that happens to and around us with fear and trepidation, wanting us to believe that we are hopeless against its power, as illness and loss robs us of our vitality.
The principalities and powers in this world want us to build our lives with our focus downward on our own holes, so we can be easily uprooted and swept away, unguarded against all attack. But this was not God's plan. He wants us to see all that all of Heaven's resources are at our disposal.
It is time for us to stop building our lives around these holes, worrying about their form and size, and instead focus on the blessings God has in storage for us. Heaven's storehouse is filled with packages waiting to be delivered. But they are waiting. God knows we need them, but He is waiting for us to come into the knowledge that we cannot close our holes using our own strength or natural resources.
God wants to supply for our every need. It is time for us to give ourselves totally to God, every hole, spot and blemish, and allow Him to make us new creatures once again. We need to trust that God has us safe in His hands, and that He will give us everything we need in this life. God has designed us to be above, not beneath. No hole-making attempts will destroy us because God has got us safely in His hands, protected on all sides from all that intends to do us harm.
Wholeness is Your Testimony
Always remember that your testimony is how God took your hole-ridden form, and made you whole again. It is not just a bandage fix. It is a tale of how God used His slingshot to take you out of the realm of the enemy, and into His glorious presence.
God desires that all of His children to be made whole, so that they in turn can transform the world around them so all can come to know God's grace. We should never be afraid of what we reproduce after we have been made whole by God. No loss should overwhelm us. No economic situation should overtake us. No physical or spiritual attack should defeat us. God is on our side. He is fighting for us. We should trust in Him, knowing that He will give us what we need when we need it.
Now is the time to take up your authority as a son or daughter of God, trade in your brokenness for the wholeness God offers, and show the world the mighty and transformative power of God's saving grace!
Rachel L. Hunter