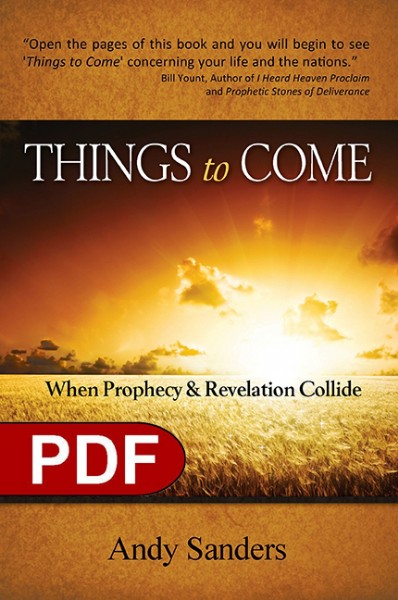 E-Book PDF Download
By Andy Sanders
Price: $14.99
Sale! $4.99

Print Friendly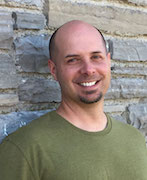 Winters are brutal up in the North Country. During the summertime I am outside as much as possible. Just a few days ago I was hiking early in the morning along a very common trail I take many times a week. While I enjoyed the natural surroundings and beauty of the moment, an image flashed before my eyes three times of an extremely large, firmly built concrete wall crumbling down right before me. This same image continued to occasionally flash before me throughout the day, and I pondered it over and over. Just about everywhere I went over the next few days, there they were—images of walls crumbling down. My initial thought was, God, You are removing hindering forces; strongholds and fortresses are crumbling down. His said to me, "I am removing unscalable walls from among My people. Walls that have hindered. Walls that have blocked. Walls that have stopped My people from the destiny of their harvest field."
Of course, without coincidence, my Bible study the morning of this writing was Hebrews chapter 11. Part of which reads:
By faith the people passed through the Red Sea as on dry land; but when the Egyptians tried to do so, they were drowned. By faith the walls of Jericho fell, after the army had marched around them for seven days. By faith the prostitute Rahab, because she welcomed the spies, was not killed with those who were disobedient (Hebrews 11:29-31 NIV).
I Am Removing Unscalable Walls from among My People
Along some of these walls I noticed many people journeying down a path of alternate decisions and plans because they and the previous generations before them were not able to scale the walls that the enemy had used to block them off. These paths, or "Plan A," that had been blocked due to the lack of faith, funding, or understanding were now hidden. Unfortunately they (Plan A paths) were commonly being replaced by "Plan B" paths along the walls. Secondary paths, or Plan B, became the norm in the lives of those who never scaled the walls. There were deep ruts and, in some cases, paved paths along these walls that were created by previous generations and family members who were unable to conquer what had been set before them. What stunned my spirit the most was how nicely paved some of the Plan B paths were and the realization of just how easily it can become a norm in our lives to follow after the wrong things in life. Unfortunately, I am getting the sense that Plan B hits far too close to home in so many lives these days. Some just couldn't crack the codes to get over the walls in some areas, and I think we all deal with this in one way or another. God is busting the walls that have held us back from Plan A (God's perfect will) in our lives. Walls never meant to be will be removed and new paths of hope with new seasons will burst forth. Uncountable divine appointments are on the horizon.
Walls That Have Hindered
A glance further into this vision revealed that there were walls strategically placed along the paths of the righteous that were used more as a hindrance than a blessing. They are the idols, monuments, and attention distractors in our lives. These are the walls that hinder us from walking down straight paths. When our paths aren't straight, it can open the door to confusion, doubt, fear, and unnecessary turmoil. God has called His people on the straight path of righteousness. The mysteries of the kingdom of God in you are important to God because you are central to Him. As this wall crumbles, you will watch your time be redeemed. That which took away your time will no longer stand before you anymore. The once enslaving chain has now been snapped. You will have time to stop, think, and relax a little in life.
Walls that Have Blocked
There were others who were tortured, refusing to be released so that they might gain an even better resurrection. Some faced jeers and flogging, and even chains and imprisonment (Hebrews 11:35-36 NIV).
Though this Scripture is specifically referring to the ability to overcome all things in life, I want to use it to help bring to light the power of forgiveness. If the heroes of our faith are not stopped by jeers, floggings, and even torture to the point of refusing to be released, then what is stopping us? I think we can come up with several responses to this question, but one is definitely forgiveness or the lack thereof. The heroes of our faith in Hebrews 11 had to have an immense amount of forgiveness working through them during this time. They refused to let unforgiveness build barriers around them. You see, walls that have blocked are walls built through unforgiveness (resentment and bitterness). Unforgiveness, without a doubt, is probably one of the hardest walls to try to climb; likewise, it is one of the most powerful walls to dismantle. Why? It is done through the washing of the Word within your heart. This is one wall that can only be removed by you, because only you can truly forgive those who have hurt you deeply. It is the most refreshing thing on earth to watch this wall crumble. As these walls collapse before you, you will discover His rest at a whole new level. It is the peace of God.
Walls That Have Stopped My People from the Destiny of Their Harvest Field
You make known to me the path of life; you will fill me with joy in your presence, with eternal pleasures at your right hand (Psalms 16:11 NIV).
I looked beyond the walls here and saw people rejoicing in the fields of harvest. I got a strong sense that the mission was accomplished, the assignment completed. Assignments that were supposed to be finished years ago in order to bless you and your loved ones were finally completed now. It was as if some of the work with previous people, family members, ministers, and others who went before you did not get completed like God had intended. What was first intended to be a blessing turned into a shattered dream. But God's ability to restore is far greater than Satan's ability to destroy. I have witnessed this firsthand. An immense amount of restoration will pour out on His people in order to get the task at hand finished. This is a supernatural work within the minds of people to pick up the pieces where they left off and start again. For some, this will be extremely hard and emotional at times, but God will see you through it because the projects weren't supposed to die. Instead, they were cut short for whatever reason, and in doing so they created unscalable walls for your life. In watching this wall crumble, you will see yourself walking where you belong, where you are supposed to be—the destiny of your harvest.
Speak to Walls and Watch Them FALL
Now faith is confidence in what we hope for and assurance about what we do not see (Hebrews 11:1 NIV).
The one power we have over every enemy in life is BELIEF—the ability to lean on the supernatural strength of God. This is what destroys the powers of darkness that have been set out against us. What you have in you is far greater than that which stands in front of you. It is Christ through you who moves unscalable walls. It is time to speak with confidence the promise of your harvest.
Andy Sanders