E-Book-PDF Download
By Larry Kreider
Price: $17.99
Sale! $12.49

Print Friendly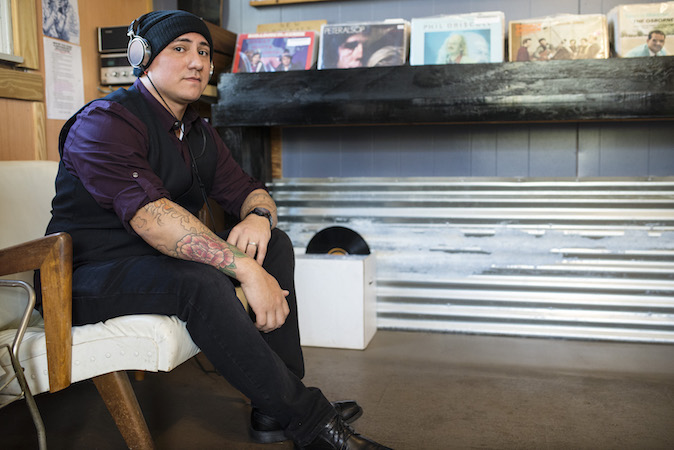 "Behold, I am doing a new thing; now it springs forth, do you not perceive it? I will make a way in the wilderness and rivers in the desert." (Isaiah 43:19)
I hear the Spirit of the Lord saying that in this season I am giving you a double new beginning! He is giving you a new beginning in your relationships. He is giving you a new beginning in your marriage. He is giving you a new beginning in your ministry. He is giving you a new beginning in your work place. Some of you have been fighting for a very long time. Maybe you are exhausted. Maybe you want to throw in the towel. God says rest in My presence and My power. I am strengthening you as you read this powerful prophetic word. God wants to take you to new places and new realms of His glory. He longs to give you new revelation so that you can have a fresh perspective on what He is doing in your life. It's time to receive the fullness of everything He has for you!
"For this reason I kneel before the Father, from whom every family in heaven and on earth derives its name. I pray that out of his glorious riches he may strengthen you with power through his Spirit in your inner being, so that Christ may dwell in your hearts through faith. And I pray that you, being rooted and established in love, may have power, together with all the Lord's holy people, to grasp how wide and long and high and deep is the love of Christ, and to know this love that surpasses knowledge — that you may be filled to the measure of all the fullness of God." (Ephesians 3:14-19)
Just let His love soak in. He is moving right now and His word is quickening you as your read. The power of His love is coming upon you and giving you hope and strength. His love is pursuing you. His love is better than all other loves. May faith arise in your bones. He isn't done with you yet. He has a bright future for you. His love is going into the wounds of rejection and abandonment and bringing healing. Those who left your life in this previous season were only called to you for a season. Don't stay offended. Forgive them and move on. Unlock the prison you are in with the key of forgiveness and come out of your bondage. I am calling you into the place of freedom. They can't go with you to the new level I am calling you into. Even though they left you and it seems like they used you for something, one day they will realize what they did and they will come back and apologize to you.
I did a deep work in your character this summer. While you waited for me to change circumstances I was changing your heart. I was modeling you so that I could use you. You weren't ready for what I had the last season. But now you are ready. I have taught you many things. I have taught you how to tell the truth. I have taught you how to deal with the pride in your heart. I even taught you how to discern the difference between pride and having a pure passion for the Kingdom and building My church. That's what kept you going. That's why you didn't throw in the towel. That's why you didn't shut down the ministry. It's why you didn't let the devil intimidate you into doing what others thought was correct for your situation.
It's Time to Build
"'Throw her down!'" Jehu said. So they threw her down, and some of her blood spattered the wall and the horses as they trampled her underfoot." (2 Kings 9:33)
The attacks from the spirit of Jezebel are over. I have dealt with it! I am releasing a Jehu anointing to protect you from further attacks from Jezebel says the Lord! This pruning was difficult and even though you thought you didn't have anything else to prune I cut things back even further. It hurt but I pruned you for My glory. Now you will bear so much fruit. What you went through was worth it and it was the only way. You had to go through the fire and the trial so that you could arrive at your due season. This is your appointed time! This time your fruit will remain. Now the foundation is right. Now I can move. Now there are no lies and no secrets. Now we can do things My way says the Lord. In this season don't copy others. Don't copy their ministries. Don't copy their models. Be led by Me. My ways will work and only that which is fresh and from heaven will be effective.
I am releasing a host of financial angels to finance the Gospel! Get ready to sow like never before. God is bringing you so much money that you won't even know what to do with it. You are about to know the goodness of the Lord like never before! He is so good and you will smile from ear to ear! When your miracle arrives, It will literally take your breath away. I prophesy that your financial miracle is on its way. It's coming! You have been set free from poverty! The chains of lack and poverty are being broke because of the power of this prophetic word in Jesus name! Nothing will ever hold you back again! No more fear! No more negative stress! This ministry has never known lack and you will never no lack because of your alignment in the Spirit. The anointing is flowing so strong right now.
The Lord says it is time to build! Get ready to build with what I am about to provide. For you will have the resources you need to build the dream. Get ready to launch that ministry. Get ready to open that restaurant. Get ready to buy that house and sell the other! God is releasing a Kingdom real estate anointing upon those who want to take dominion! In this season of double new beginning receive a double portion of the new that I am doing in you! I am doing a new thing. Receive it by faith.
In His love.
Rene Picota