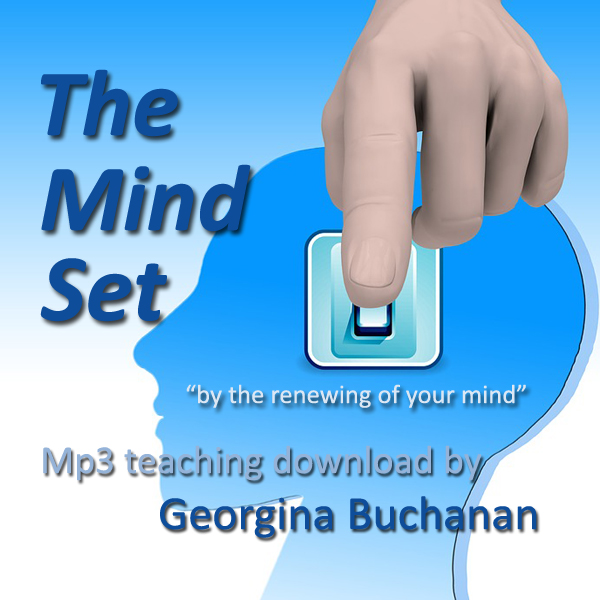 MP3 Teaching Download
By Georgina Buchanan
Price: $10.00
Sale! $6.99

Print Friendly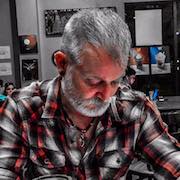 We are to live on earth as in heaven. This is the Father's will. What happens in heaven is to be mirrored through us on the earth. Jesus said he did what he saw the Father doing. He also said what he heard the Father saying. By imitating the Father, Jesus lived on earth as in heaven. Jesus is our Lord, but he is also our example of how a human can fully live the will of heaven on earth.
For us to successfully live on earth as in heaven, we need the ability to see what the Father is doing and to hear what the Father is saying. We gain the connection of spiritually seeing and hearing the Father by having a transformed mind. We read the importance of having a transformed mind in Romans 12.
I urge you therefore, brothers, by the mercies of God, that you present your bodies as a living sacrifice, holy, and acceptable to God, which is your reasonable service of worship. Do not be conformed to this world, but be transformed by the renewing of your mind, that you may prove what is the good and acceptable and perfect will of God (vs. 1-2, MEV).
It is the renewing of the mind, which gives us the ability to prove what is the good, acceptable, and perfect will of God. When we can prove the will of God, we are able to see with spiritual eyes and hear with spiritual ears. Then, we will have the mind of Christ. Having the mind of Christ enables us to live on earth as in heaven. For us to have a transformed mind and live on earth as in heaven, the following four steps are necessary.
A Transformed Spirit
We are familiar with the words of Jesus to Nicodemus.
Jesus answered, "Truly, truly I say to you, unless a man is born of water and the Spirit, he cannot enter the kingdom of God. That which is born of flesh is flesh, and that which is born of Spirit is spirit. Do not marvel that I said to you, 'You must be born again.' The wind blows where it wishes, and you hear its sound, but you do not know where it comes from or where it goes. So it is with everyone who is born of the Spirit" (John 3:5-8, MEV).
To have a transformed mind, we must first have a transformed spirit.
Our minds have been conformed to the world, and they have been influenced by the flesh. Therefore, we sin and fall short of the glory of God. This happens because our minds have continually chosen to side with the flesh and lead us into temptation. By coming to Christ in repentance and faith, our spirit is brought to life and is transformed through being born again. Then, a whole new way of life is possible.
It is through having a transformed spirit that our minds gain the ability to be transformed. It is the renewed spirit within us that begins to give our minds new thoughts. This happens because our transformed spirits are constantly communicating with the Spirit, and the Spirit is speaking the thoughts of the Father to our renewed spirit. These new thoughts are then communicated to our minds making it possible to for our minds to be transformed. In this process, our minds are beginning to become the mind of Christ. The mind of Christ empowers us to live on earth as in heaven.
However, this is only the beginning. We must move on to the second step for our minds to continue to be transformed.
A Transformed Understanding
After our spirits have been transformed, then we move to having a transformed understanding. Our transformed understanding comes from saturating our minds with Scripture.
This is not a purely logical and rational process. It is spiritual in nature. Because we cannot gain a transformed understanding without a transformed spirit, we are not talking about just gaining more knowledge of spiritual matters. We are talking about receiving revelation. A transformed spirit helps us to receive revelation from God's word, and the revelation brings a transformed understanding.
This new revelation we gain from God's word helps us to side with the new thoughts we are receiving by the Spirit through our renewed spirits. Instead of agreeing with the old, habitual thoughts of the world, through revelation we can agree with the Spirit. Then our minds are brought into agreement with the Father. Then we are one step closer to living on earth as in heaven.
Once our understanding is transformed by new revelation from God's word and the Spirit, we mature into the third step of a transformed mind.
Transformed Action
In James 2:26, we read, "Faith without works is dead" (MEV). Here, James is saying faith without action is not faith because faith produces action. In like manner, there is no transformed understanding without action. Transformed action is proof of transformed understanding. If there is no transformed action, there is no transformed understanding.
It used to be thought that right thinking alone produced right behavior. This is not completely true. We all know people who have right belief and can even say the right things, but they are not necessarily behaving rightly. Wrong behavior trumps right thinking every time.
Instead of thinking our way into right behavior alone, we must also behave our way into right thinking. Unless our transformed understanding is translated into transformed action, we will not experience a truly transformed mind. Transformed action reinforces our transformed understanding making it more likely that we will receive more new revelation from God's word, which causes more transformed understanding. Without transformed action, transformed understanding will be lost and become dead. This is what Jesus meant when he said, "Take heed what you hear. The measure you give will be measured for you, and to you who hear will more be given. For to him who has will more be given. And from him who has not will be taken, even what he has" (Mark 4:24-25, MEV). After all, how can one really live on earth as in heaven without transformed action?
For us to truly have a transformed mind, we must have transformed action; however, without step number four all will be lost.
The Transforming Spirit
This is a truth that is often overlooked. A transformed mind cannot take place without the transforming Spirit. It is the Spirit of God that empowers a transformed spirit, transformed understanding, and transformed action. None of what has been said can happen in and of itself or strictly by us alone without the transforming Spirit. "Not by might nor by power, but by My Spirit, says the LORD of Hosts" (Zechariah 4:6, MEV).
It is necessary for us to receive the infilling of the Spirit. Without the Holy Spirit working in and through us, we cannot live the transformed lives we are called to live. Everything about a victorious spiritual life rests on the transforming Spirit. When we allow the Spirit to control our lives, we will be renewed in spirit, mind, and action. We will also be empowered to move in the gifts of the Spirit with miracles, signs, and wonders following.
Then we can truly do what we began with: live on earth as in heaven.
Dr. Brian Turner
Dr. Brian Turner has been serving the Body of Christ for 29 years. He preached his first sermon at the age of 16 just after being baptized in the Holy Spirit. Brian has served in Pentecostal and Charismatic churches as well as the United Methodist Church. His ministry focuses on the believer's identity, assignment, and authority in Christ. He has a passion for the lost, hurting, and marginalized. Brian desires to teach and activate the Body of Christ into walking in the Spirit with miracles, signs, and wonders following. If you desire to maximize your spiritual growth and ability to move in the supernatural gifts of the Spirit, Brian has the message and anointing to mentor your through both his teaching and preaching.