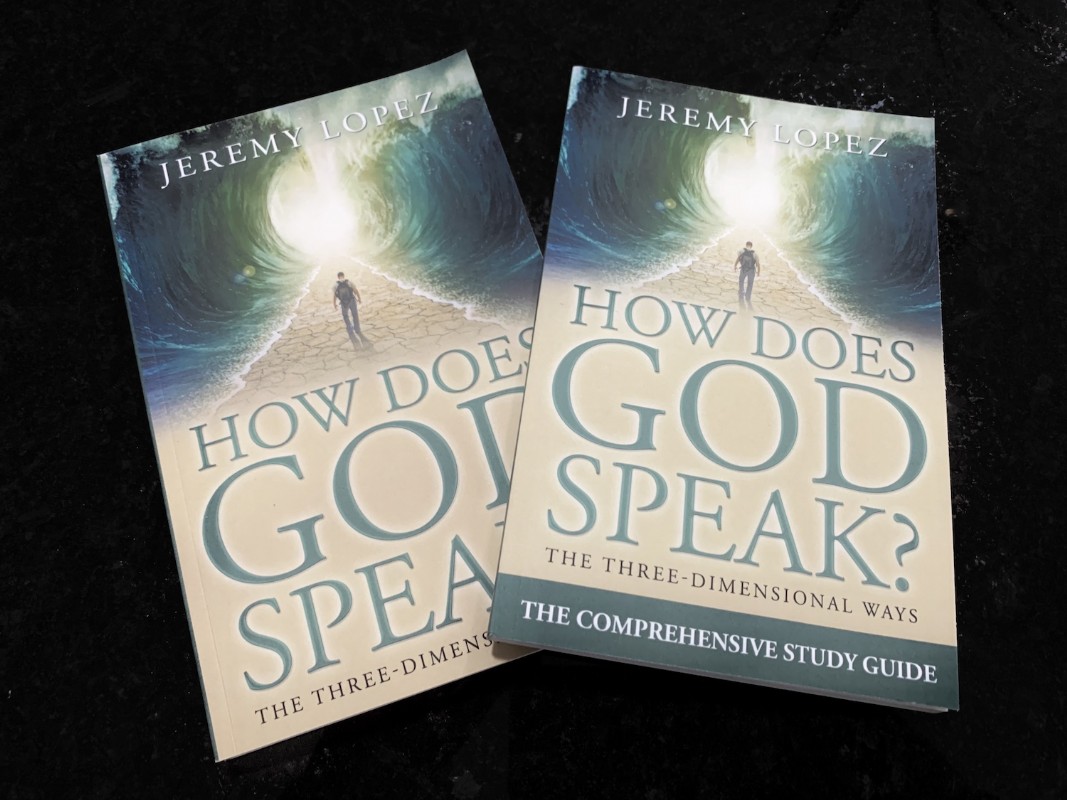 E-Book PDF Download Combo
By Jeremy Lopez
Price: $25.99
The Kingdom of God has to be processed. It is line upon line and precept upon precept. Here a little and then there a little. It can sound like a good cook at work, yes?
It's a learning thing! You can't really go to a restaurant and get all you can eat for a week in one setting. No, logically you need one to three meals a day and that food has to process to all your organs. The organs use that food to process the cells and then those process the activities of life.
Of course if you don't eat, or if you eat too much, you put a strain on your system. The same goes with exercise. Too much or too little and you are hurting!
It also works that way with God. We can read a little, pray a little, fellowship a little and we can also do a lot. But if you forget the process of the process, you can forget the point of it and abuse your system.
Many think (like I used to) if I go to all these events, get the latest words or messages, hear all the great ministers and spend time on the mountain tops too, I can do nothing but prosper. But you can do all that and miss the process of the process. Instead of gaining more you can get a setback.
Yes, you can have all the right ingredients and you can have seasons of exceptional blessings, and those are fun, but you are an organism and there are things that make for the life of that organism. And then you also have to figure out what the organism is for!
The more you eat of spiritual or natural food, the more you have to process it, and it takes energy from your system to process that energy into more energy! Do you see?
If I download a lot of Spiritual food, I have to process it to make it profitable. If I do this consistently, I can be a mean running machine! But if I do too much or too little, I can shortchange myself.
Downloads from God
I love to get "downloads" (impartations) from God. But sometimes those downloads can do me in for a season. Sometimes I get things that are beyond my current capacity. I have to learn how to hold and remember that for the next level. It may be serving as a guide ramp or at least as some content that I can use later.
If I take in too much, it can use all my energy and though I received more, I am really functioning less! Now that is no good. It's like almost getting to my destination.
If we don't know what the Body is for, we can't feed it properly. And have you noticed that not everyone likes the same things or has the same tastes?
What did Jesus teach about the Word of God?
In Mark 4 He says: 3 "Listen! Behold, a sower went out to sow. 4 And it happened, as he sowed, that some seed fell by the wayside; and the birds of the air came and devoured it. 5 Some fell on stony ground, where it did not have much earth; and immediately it sprang up because it had no depth of earth. 6 But when the sun was up it was scorched, and because it had no root it withered away. 7 And some seed fell among thorns; and the thorns grew up and choked it, and it yielded no crop. 8 But other seed fell on good ground and yielded a crop that sprang up, increased and produced: some thirtyfold, some sixty, and some a hundred."
If we know this parable, that Jesus calls the greatest of all parables, we realize that the seed (Word) needs to take root! We need to work our soil so that it can receive the right seeds the right way and it can grow, mature and prosper. We need to make place for it, get the rocks and stones out, set it up to receive water after getting it in at the right level, and then let it produce!
And once it has produced, it has other assignments. Sadly, we have some enemies too, so we have to discern what is spiritual warfare and learn that. We have to have trust as well, but it is a working relationship with God! Just because we don't like it does not mean it does not affect us.
There is a process in the process, and even a process after the process. I used to want to do everything, be everywhere and take on the world. It was great intentions. And I still can do a lot if I process the process.
You have heard that it is wise to pick your battles. Jesus said a wise scribe learns how to utilize the new AND the old! Matthew 13:52 - Then He said to them, "Therefore every scribe instructed concerning the kingdom of heaven is like a householder who brings out of his treasure things new and old."
It takes time to learn it and it takes time to process it. And then a greater thing is going on than what the human mind can control. We often learn by organizing things, but the true Kingdom is led and managed by the Holy Spirit. All man made structures will be knocked down.
Don't wear yourself out trying to just keep up with the latest and greatest. Get to know Jesus! Some of that is good, of course! It's good and right to learn. And it can be fun. But He has a Plan. Find the course for your life that is productive, and it will come through in relationship with Him. When He is left out, we may look good but not be "there." Remember, there is a process in the process and that will serve another process. We have assignments.
Isaiah 30:15 - For thus says the Lord God, the Holy One of Israel: "In returning and rest you shall be saved; In quietness and confidence shall be your strength." The Lord is good and He is not overlooking anything. Our relationship with Him is our best asset.
Pam Clark

Print Friendly