Print Friendly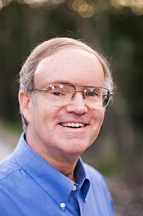 When God sets your destination it's impossible for you not to get there. But you will not get there on your own. You will need some stretcher bearers and prayer warriors along the way. Without others praying for me I wouldn't be alive today let alone have a ministry. Ten years ago when I had a blood clot in the artery of my heart, I had a fifty-fifty chance to survive. Since I write for several international websites my name was noised around the world for the Body of Christ to pray. At that moment I heard the voice of the devil talking to his demons concerning my life hanging in the balance. He said, "There are so many people praying for him, we have to let him go! Too many are praying for him." God does not raise up our name because we have it all together. He allows our names to become known because we will need that many more prayer warriors to get us through. Without continued prayer from many who pray for my ministry, I would go nowhere, could do nothing and be speechless. That's how much the prayers of others mean to me. By them I have escaped the jaws of death and lived to see the reason why. The Holy Spirit is highlighting the importance of praying one for another in these crucial times. Have you thanked those who have prayed you through when your prayers seemed powerless or you didn't know how to pray?
I believe the Lord allows circumstances to rise up against us to see not only our need of Him but also our need for one another. He allows the Red Sea to resist our pathway, the Lion's den to interrupt our plans, and the fiery furnace to be turned up seven times hotter. He watches to see how determined we are to follow Him. How humbling it is to see how much we need Him. A greater humbling when we see our need of others. He often answers through the prayers of others so no one can take the glory. It's time to honor those hidden in prayer closets who pray us from crises to exploits.
If I had a Hammer
For example: your prayers work wonders for us. Right before a recent New Jersey ministry trip, our car wouldn't start. Triple A road service hit the starter with a hammer and it started right up. Being too late for a mechanic to put a new starter on our car, I asked a seasoned mechanic, "What should I do?" He said, "Take a hammer with you and if it doesn't start, hit the starter with a hammer!" I said, " Do you mean I am going to New Jersey by the way of a hammer?" The next morning we left and never had to use the hammer. The car kept starting for us. God spoke to me on the way: "I want to release a 'hammer anointing' throughout the state of New Jersey." I used the hammer in every meeting to hit some things that God wanted to start up again that had stopped, such as ministries and to start some new things for His kingdom. His word like a hammer came down on injustice, generational curses, the political realm and so many other things. His hammer struck so hard that I heard the Liberty Bell ringing in Philadelphia. One brother began singing a prophetic song sung by Peter, Paul and Mary years ago, "If I Had A Hammer." The claw of the hammer was used to loosen things in the Spirit. God really does use the foolish things for His glory. Who knows how far God's hammer will travel across this nation and around the world. Again your prayers did it. By the way, a precious brother put a new starter on our car before we left to come home. Thank you for your prayers.
God's Arrow of Love
A few weeks ago your prayers created an open portal over the state of Indiana when I ministered there. On Friday afternoon before the last evening meeting, I heard the Father singing over the state: "Angel, draw back your bow and let your arrow go, straight to My lover's heart for Me, for Me." I then saw an arrow shot out of the heavens. It was an arrow of the Father's love piercing the heart of Indiana. The Father said, "I am going to take away the heart of stone out of Indiana and give her a heart of flesh and a heart after Me. I sang this prophetic song over the state at the beginning of the meeting.
Several days later. I received this email: "In route to your meeting on Friday evening from the Indianapolis, Indiana area we captured this photo of an open portal with an arrow piercing through it! Thought you needed to know!" - Gary Cook
Bill Yount
Prophetic Words of Encouragement
By Bill Yount
Price: $8.99