Sign up to receive our daily articles and receive 2 FREE MP3 Teaching Downloads
by Jeremy Lopez automatically.
(New Subscribers Only Please)
*The Seeing Process of a Seer
*What Next God? Discouraged After Your Prophetic Word.
A $20.00 Value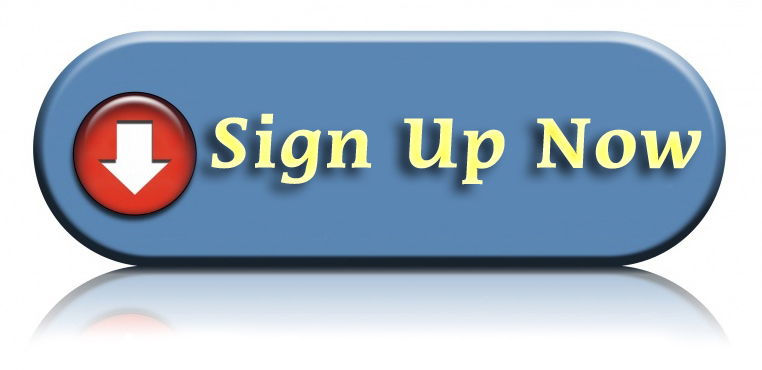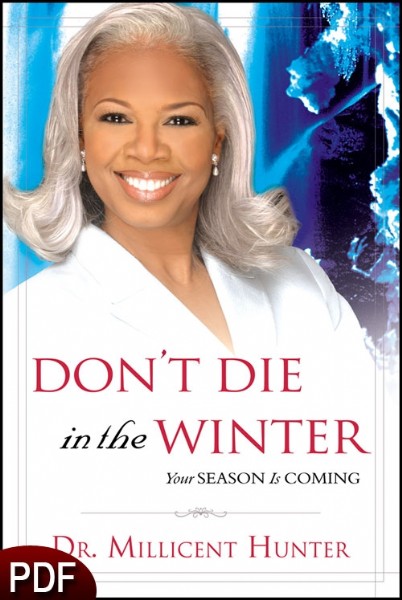 E-Book-PDF Download
By Dr. Millicent Hunter
Price: $15.99
Sale! $10.99

Print Friendly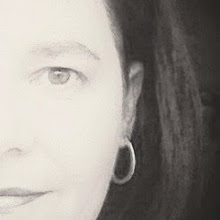 When we're going through something painful, especially when it's long term, it can leave us feeling weary, frustrated, and forgotten. After so long it feels like nothing will ever change. We feel stuck in it. Stuck in a barren, lonely place. What once used to be vibrant and full of color has now muted into a hundred shades of dull gray.
This is actually a truth I see expressed through nature this time of year. Those vibrant, beautiful colors in the peak of fall will eventually give way to the barrenness and harsh cold of winter. And during those long winter days, it can feel like spring will never come much less summer.
But even winter has its beauty. Even winter holds value and significance. Winter is a season that is more about unseen preparation than outward adornment. All the action is happening underground and out of sight. The beauty of spring, summer, and fall is more tangibly visible. And although I personally find tangible beauty in it, winter is not nearly the eye candy that spring, summer, and fall are.
Unseen Preparations
But, and this is a big but, the sweet eye candy we start seeing in spring that proliferates through summer and fall would not be possible if it weren't for the unseen preparations of winter. What goes on in winter - the barrenness and dormancy - has everything to do with preparing for the budding and blooming of spring. Summer leaves, plants, and flowers cannot blossom without spring's buds and blooms. And autumn's brilliant colors would never show apart from summer's fullness. It's the cycle of growth. The cycle of life. We cannot have one without the other. They're all necessary.
Root systems are what nourish and anchor trees and plants. While everything above ground is in dormancy during the winter months; roots maintain a readiness to grow. In fact, winter causes root systems to dig deeper underground and expand in search of nutrients and water in advance of spring budding. What beauty we see with our eyes - the limbs, the leaves, the stems, the buds, the flowers - is but a reflection of what is unseen beneath the ground. A tree, a plant, or a flower is only as strong as its roots. Roots are the life source.
God is our life source. And when we are rooted more deeply in Him, we can better endure the elements and outward assaults that come our way. Including all those He allows into our lives. In fact, they can drive us deeper into Him. I know it doesn't feel like anything comforting or miraculous while it's happening. Believe me, I understand well. It can actually feel pretty harsh, agonizing, lonely, and perhaps even a bit maddening. But if I've learned one thing it's this: growth is painful but oh so necessary.
Pruning and Purging
And the Father is very interested in our proper growth. He wants us to excel and succeed in what He's called us to do for the Kingdom. That means we will all go through times of pruning and purging, as well as times when He will place us in a winter season, what appears to be a state of dormancy, in order to mature and nourish our roots deeper in Him. There isn't as much outward growth happening because it is an appointed time for inner growth. This is also a time when we can learn how to truly rest in Him. A place where we come to learn for ourselves more of who He is.
It's necessary.
He is a really good God. He is. And He loves us so much and has a deep longing for us to really know Him. He also likes to bless us. However, we aren't always ready to handle the greatness of what He desires to bless and entrust us with. So He will place us in His designated growth process. And it usually hurts. Just like we experience growing pains during the physical or natural process of growing up, so do we experience growing pains in the process of our spiritual growth.
But here's the good news; it draws us closer to Jesus. It roots us deeper in His love, truth, hope, and grace.
This will produce beautiful, abiding fruit in our lives - that sweet eye candy. The harvest we reap for Him will also be greater because of it. And our faith will expand and grow stronger as well. We will have more productive and abundant spiritual seasons as a result. But never forget that eye candy is only a reflection of what's been really going on down in our root systems; deep down where the Holy Spirit has been at work in us, in our hearts. That's where the producing of greater things starts taking its form. That's the part we can't always see or fully understand during those long winter seasons. But He does. And this is where our trust in Him is required. He's safe.
I believe when we live and move and have our being in God; nothing is wasted. Absolutely nothing. Not even the winters of our lives.
Let your roots grow down into him [Christ], and let your lives be built on him. Then your faith will grow strong in the truth you were taught, and you will overflow with gratitude. Colossians 2:6-7
There is a season for everything, and a time for every purpose under heaven. Ecclesiastes 3:1
That according to the riches of his glory he may grant you to be strengthened with power through his Spirit in your inner being, so that Christ may dwell in your hearts through faith-that you, being rooted and grounded in love, may have strength to comprehend with all the saints what is the breadth and length and height and depth, and to know the love of Christ that surpasses knowledge, that you may be filled with all the fullness of God. Ephesians 3:16-19
Blessed is the man who trusts in the Lord, whose trust is the Lord. He is like a tree planted by water, that sends out its roots by the stream, and does not fear when heat comes, for its leaves remain green, and is not anxious in the year of drought, for it does not cease to bear fruit. Jeremiah 17:7-8.
Michelle Holderman