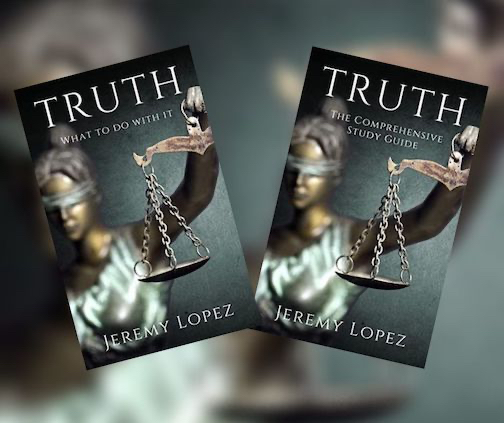 Ebook and E-Study Guide
By Jeremy Lopez
Price: $28.99
You can be impressed by a lot of things, but not be a zombie to it. A true seeker will find many things! And they will oftentimes suffer and do labor for it.
Matthew 13:47-52 says: 47 "Again, the kingdom of heaven is like a dragnet that was cast into the sea and gathered some of every kind, 48 which, when it was full, they drew to shore; and they sat down and gathered the good into vessels, but threw the bad away. 49 So it will be at the end of the age. The angels will come forth, separate the wicked from among the just, 50 and cast them into the furnace of fire. There will be wailing and gnashing of teeth." 51 Jesus said to them, "Have you understood all these things?" They said to Him, "Yes, Lord." 52 Then He said to them, "Therefore every scribe instructed concerning the kingdom of heaven is like a householder who brings out of his treasure things new and old."
Seekers will see and collect and have treasures new and old! Even seekers will be confused by what they see and find at times. But when they see and learn HOW things fit, they rejoice!
Jesus said that both the old and the new mattered. He loved the little children and the elderly, and we all know that we didn't get here except by those who have gone before.
He Is the Ancient of Days! He is the Sunset and the Dawn. In fact, His Day starts in the evening!
Genesis 1:4-5 And God saw the light, that it was good; and God divided the light from the darkness. 5 God called the light Day, and the darkness He called Night. So the evening and the morning were the first day.
Literally that is: "And evening was, and morning was, a day, one."
But don't let me get sidetracked! The point is that God has borders on things, but they are all His. HE is Eternal.
Things in life will be highlighted. And we get many puzzle pieces, and we have to sort things out the best we can. We do like shiny objects. Diamonds have many facets. But sometimes the solid plain can relax us and be the perfect background for what we need.
But many carry the "creative" inside of them and they like to play to see what they can see and find and even do. There CAN be revelation in that, but we don't want to play without the borders so much that it can be foolish.
But it's good to discover and even find that we can go from a low life type caterpillar and mature and evolve into a high-flying butterfly! But even butterflies have to keep in touch with the ground to survive. It's the way it is designed.
God is even allowing us to discover Space! And that discovering has led us to many other discoveries that benefit us here.
Agreeing With His Will
We all start from Ground Zero. And we can build things up, and both God and we can take things down. It's a matter of agreeing with His will. Even the butterfly has to be careful where it flies!
We need to understand more and more the art of receiving revelation. We pray out of Ephesian 1 verse 17 "that the God of our Lord Jesus Christ, the Father of glory, may give to you the spirit of wisdom and revelation in the knowledge of Him."
We often try to pick and choose how we will do things and even stretch our will towards others with how we think they should do things! We aren't always right! That is why we have a learning process.
We have to learn Who God Is, the Author and the Finisher of our faith! Our faith is what takes us to our determined and destined good end. Our highway and energy is through the gifts and power of the Holy Spirit that is spoken in both the Old and New Testaments of the Bible.
God can speak and write words, but it is through the Spirit those words are accomplished. Do we judge God or does He judge and determine us? We do have a part in our response to all this. It makes a difference.
He is impressed when we seek Him and discover things! And when we order our conduct aright, He is enthused because we are entering the GOOD plan that He has for us.
But we have to find those treasures new and old too. What was "the rage" to us at one age, is often not that at a later age. We have to understand that a development is taking place. And when we find treasures that we can keep, we can get delighted.
Many good treasures are hidden in the dirt. And when you discover it, you are usually in the process of washing the dirt off to see what it is. God created Adam out of the dust but put a Spirit treasure in him.
Isaiah 45:3 is one of our favorite verses: "I will give you the treasures of darkness and hidden riches of secret places, that you may know that I, the Lord, Who call you by your name, Am the God of Israel."
We start off as seemingly "nothing" and find the Prize! We find our secret place in Him and discover! And His gifts are the kind that keep on giving! His true treasures are eternal. What a wow!
He is the Potter and We are the Clay
Our charge is to seek and find. Ours is to ask and to knock, so the Door will be opened. When we find the real and not the false, the journey usually gives it a lot of meaning!
We study God's miracles, and we find what does and doesn't work. When we get stymied and we all will, we look for the warehouse or the steward with all the old and new parts.
Aren't you glad that people have interest in different things? It gives us a rich life! But when we cease to value what God did, we can insult or offend Him in ways that makes our journey harder.
HE is the Potter, we are the clay. Do we tell Him how to make us? It's okay to ASK but the decision is ultimately His. When He sees our regard for HIS work, He often answers what we are asking. He may put a special mark on it, but He can also take it away when we start doing the dictating.
He values those who suffer to get to know Him. He knows that treasure is within, and He has big plans for a good reward! Are we willing to wash off some dirt?
Being clean allows us INTO the King's doors where more revelation and treasures are. We can see MORE of the puzzle fitting together and blessing all who arrive there.
No, we are not always enjoying the process or the birthing. We are not even always enjoying the maintenance, but they are necessary! And by reason of use for His Kingdom, some things need tending.
When we see as He does, He really enjoys our company! And THAT is a true Delight. He will always be King and Lord and sometimes we have to wait and work, but He is the Rewarder of those who seek Him and He loves His treasures.
Malachi 3:2-5, 16-17 "But who can endure the day of His coming? And who can stand when He appears? For He is like a refiner's fire and like launderers' soap. 3 He will sit as a refiner and a purifier of silver; He will purify the sons of Levi, and purge them as gold and silver, that they may offer to the Lord an offering in righteousness. 4 "Then the offering of Judah and Jerusalem will be pleasant to the Lord, as in the days of old, as in former years. 5 And I will come near you for judgment; I will be a swift witness against sorcerers, against adulterers, against perjurers, against those who exploit wage earners and widows and orphans, and against those who turn away an alien — Because they do not fear Me," says the Lord of hosts.
16 Then those who feared the Lord spoke to one another, and the Lord listened and heard them; so a book of remembrance was written before Him for those who fear the Lord and who meditate on His name. 17 "They shall be Mine," says the Lord of hosts, "On the day that I make them My jewels. And I will spare them as a man spares his own son who serves him."
Find the right Kingdom with the right King who can and will bless.
Pam Clark

Print Friendly