THE SECRET COUNCIL
by Kelley Varner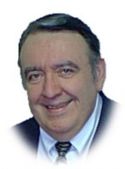 This is an excerpt from my good friend, Dr. Kelley Varner's newest book entitled SECRETS OF THE THE ASCENDED LIFE. You can purchase it on his website at
www.KelleyVarner.org
.

******************************************

This secret of the ascended life, that we are in union with the ascended One, is revealed by two Hebrew words.

The first describes a secret council, a family circle in which secrets are shared. It carries the ideas of fellowship and counsel. The other word speaks about our covering and protection. The first word has to do with our fellowship with Christ. The second has to do with our safety in Christ.

First, the Hebrew word translated (KJV) as "secret" or "counsel" in the five references given below is sode (Strong's #5475), and it means, "a session, a company of persons (in close deliberation); by implication, intimacy, consultation; council (familiar conversations), divan, circle (familiar friends), intimacy with God (familiar converse)." Its root means, "to sit down together."


The secret of the ascended life is our union with Him in the Most Holy Place. The ascended life is His life.
Job 15:8, KJV

Hast thou heard the secret of God?...



Job 15:8, NIV

Do you listen in on God's council?...



Young person, you who are about to graduate from high school, have you heard the secret of God? You love to listen to your favorite music on your MP3 player or iPod, but have you ever listened in to the sound of God's council? You who will be parents for the first time in the next five years, are you aware of this privileged mystery?

Job 29:4-6, KJV As I was in the days of my youth, when the secret of God was upon my tabernacle; When the Almighty was yet with me, when my children were about me; When I washed my steps with butter, and the rock poured me out rivers of oil;

Have you ever sat down and talked together with God? Have you heard the secret of God? Has He ever invited you into His circle? Is the secret of God upon your tabernacle, your life?

Psalms 25:14, KJV The secret of the LORD is with them that fear Him; and He will shew them His covenant.

Do you fear and reverence the Lord? Have you ever been intimate with God and Him with you? Did you speak with Him this morning? Only those who fear Him will sit down and talk with Him.

Jeremiah 23:18, KJV For who hath stood in the counsel of the LORD, and hath perceived and heard His word?...


I would like to ask every preacher on the planet this question. To understand the Bible, you must spend time with the Author. Have you "perceived" (seen) His Word?

Amos 3:7, KJV Surely the Lord GOD will do nothing, but He revealeth His secret unto His servants the prophets.

Real prophets live in the inner sanctuary. We listen more than we speak. When we speak, we speak the words of Him who sent us, nothing more, nothing less (Jn. 3:34; 14:24; 20:21).

It troubles me that so many immature Christians and insecure preachers think, "If I could just get to know this famous person, or if I could just break into that inner circle of influence…" Even famous people are mere people. But have you been introduced to Him? Would you like to fellowship His circle? Have you ever met with God in His secret place? Because of Jesus' shed blood, we can sit down at His table and talk with Him, face to face.

Hebrews 10:19-22, KJV Having therefore, brethren, boldness to enter into the holiest by the blood of Jesus, By a new and living (freshly slain) way, which He hath consecrated for us, through the veil, that is to say, His flesh; And having an high priest over the house of God; Let us draw near with a true heart in full assurance of faith…

The ascended life begins at our new birth, when we are "born again," literally, "born from above" (Jn. 3:7). From that moment, every child of God is privileged by the blood of Jesus to boldly enter the holiest of all. His grace permits the youngest Christian to go in, sit down in His divine presence, be still, and then listen to God talk to Himself!

The grandest truth of the New Covenant in His blood is the rent veil. Now you can hear His voice in your spirit. The door is open (Rev. 4:1). He tore the curtain. Come in and sit down together with God. Your ears are about to hear privileged information.

This high calling, this ascended life, is not deep and mysterious. It is not a spiritual Never-Neverland. In the place far above, you convene with God. As with intimate friends, both talk and both listen. The ascended life is the life of hearing His voice.

1 John 1:3, KJV That which we have seen and heard declare we unto you, that ye also may have fellowship with us: and truly our fellowship is with the Father, and with His Son Jesus Christ.

Intertheistically, the Godhead-the Father, the Son, and the Holy Spirit-sit in secret council. Have you ever heard them talk to themselves about you? You are the apple of their eye (Deut. 32:10; Psa. 17:8). You are on their mind all the time-God has a mind full of man (Psa. 8:4).

Within the inner circle of Himself, God took counsel with Himself about you before you were born. The Godhead deliberated and consulted together concerning your destiny. Their purposed will has predetermined the greatness of your life. Do you have any idea what they talked about? Have you heard that secret? Now, because of His blood, you can go right into the planning chambers! The secret of the ascended life is our union with the ascended One who is our life.

Are you bored? Don't know what to do with your time? I know why. You've never heard His secret, His plans and envisioned purpose for His glorious Church.

1 Corinthians 6:17, KJV But he that is joined (glued, cemented, fastened; to cleave) unto the Lord is one spirit.

Ephesians 5:30, KJV For we are members of His body, of His flesh, and of His bones. For this cause shall a man leave his father and mother, and shall be joined unto his wife, and they two shall be one flesh. This is a great mystery: but I speak concerning Christ and the church.

As with married love, we are joined to the Lord in covenantal union. There are some things you never learned about your beloved until you were married. That was privileged information that you didn't know until you became one with him (her). In marriage, there is an intimacy, confidentiality, and a holiness; something happens within the marriage covenant that is so precious.

Is there a call of God on your life? Have you gone into the secret chambers, cried puddles of tears, and said, "Oh, God, open to me your mysteries"?

I remember a young man who was saved at the age of 17, then filled with the Holy Ghost and called to the ministry at 19. But I really didn't learn about God until I met those men and women who lived with God in a higher dimension. When they talked, they talked out of a different place. Those encounters with real apostles and prophets, male and female, changed my life.

The most prized thing I have ever encountered while breathing is to sit in the King's council and listen to God talk to Himself. In 1979, the year our oldest daughter April was born, the heavens opened and I saw the throne room (Rev. 4). I envisioned the mercy-seat. Ever since, I have maintained a conscious knowing that I am seated with Him in heavenly places. Even in moments of duress and temptation, I am deeply aware of my sharing His ascended life. I am speaking to and writing to you now out of that.



Have you heard the voice of God? Have you heard His secret?



Behold God's head. Behold His wisdom-He is too wise to make a mistake. He made you, and you are not a mistake. Behold His hand. Behold His power-He is too powerful to fail. And then behold His heart. Behold His love-He loves you too much to hurt you.

Psalms 77:6, KJV I call to remembrance my song in the night: I commune with mine own heart: and my spirit made diligent search.

As I travel throughout this country and the nations, I find many times when there is no one around that is spiritual enough to talk to. In those moments, I talk to myself and commune with my own heart. Sometimes when I get discouraged, I will play one of my own tapes or read one of my own books to encourage myself (1 Sam. 30:6).

God sits in the secret chambers and talks with Himself. He does that until somebody joins Him. He is in session now. Won't you come in? The door is open…

The secret of the ascended life is consciously knowing that you are one with Him, and have the legal right to sit down with Him in His private council.

The first word for "secret" had to do with our fellowship with Christ. The other has to do with our safety in Christ.

The second Hebrew word for "secret" speaks about a secret place, a hiding place, and covert. It is say'-ther (Strong's #5643), and it means, "a cover; a covering, a shelter, a hiding place, secrecy; protection." This is the Most Holy Place, the secret place of the Most High. Consider these usages:

Psalms 27:5, KJV For in the time of trouble He shall hide me in His pavilion: in the secret of His tabernacle shall He hide me; He shall set me up upon a rock.

Psalms 31:20, KJV Thou shalt hide them in the secret of Thy presence from the pride of man: thou shalt keep them secretly in a pavilion from the strife of tongues.

Psalms 32:7, KJV Thou art my hiding place; Thou shalt preserve me from trouble; Thou shalt compass me about with songs of deliverance. Selah.

Psalms 61:4,

KJV I will abide in thy tabernacle for ever: I will trust in the covert of Thy wings. Selah.



Psalms 81:7, KJV Thou calledst in trouble, and I delivered thee; I answered thee in the secret place of thunder…

Psalms 91:1, KJV He that dwelleth in the secret place of the most High shall abide under the shadow of the Almighty.

Psalms 119:114, KJV Thou art my hiding place and my shield: I hope in Thy word.

Again, the first Hebrew word and set of Scriptures described our fellowship with Christ. This second word and set of Scriptures just expressed the safety of our being in Christ!

The secret of the ascended life is our union with Him in the Most Holy Place. The ascended life is His life.