Print Friendly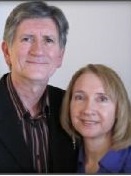 In this New Season, the Father has extended an invitation to His children: "Come up" to another level.
If you say yes to this invitation, your life will never be the same.
But know that as you "go up," there will be challenges in the natural realm. There will be opposition to you taking your position. Not everyone can take it, or understand it, so sometimes they back off.
But don't let the enemy bully you out of your Destiny. Let the Lord be your Defense!
This is the season of Reformation in the Body of Christ on planet Earth. The Lord's heart is for the Nations, and the Earth is His footstool. His foot is upon His footstool at this time. The Kingdom of Heaven is invading Earth.
And His greatest desire is that it happens through you.
What People Need Right Now
Encouragement. That's what people need right now, and here's why.
In this season, DISCOURAGEMENT is the main demonic entity assigned to take people out. I saw it from a third-heaven vantage point. People were being buffeted incessantly by some lower level demons.
Discouragement uses lack, depression, and fear of all kinds. The main spirits of fear: Financial fear, fear of Failure and fear of Rejection. (There's also a religious Fear of Judgment or Doomsday. This is unscriptural, by the way.)
But the point of these discouraging spirits is to get people to give up their dreams & God-given vision. Get them to stop believing God or obeying Him. Get them to think they missed it, or they're too old now, or....whatever.
And a big part of the attack is to isolate. To make people think they're alone -- that they're the only ones going through it. And get them to withdraw from God and other believers.
And I saw the whole thing being orchestrated by a higher level entity named Discouragement.
Right at this appointed time of the Day of the Saints -- the time to rise up and do what we're called to do -- people were giving up & quitting. I mean RIGHT BEFORE the manifestation of everything their hearts desired and God promised them!
Its name is Discouragement. Doesn't sound very threatening, but it's one of the most dangerous demonic attacks I've ever seen.
Rise Up, Don't Back Off!
The Lord says, Expose it! Bring it out of the darkness. Shine the Light on it!
Right now the whole Earth is groaning & travailing for the sons of God to rise up and take their position. (Rom.8:19) This is the time for rising up, not backing off.
So, BE encouraged. Do it on purpose!
Hebrews says, Take courage. Joshua says, Be strong and of good courage. King David learned to encouraged himself in the Lord.
Then choose to BE an encourager. Take your position, that of a son of God. And that of an Encourager.
Take Your Position
At two significant times in history, God said to Moses, and later to Jehoshaphat, "Take your position. Stand still and see the salvation of the Lord."
I believe God is saying that to YOU today. Take your position - Your position in Christ, on His Word and in Third-Heaven authority. Then stand still and SEE the salvation of the Lord. (Seers! See it!)
Mike & I are praying for YOU and your Day of Destiny! Rise & shine! It truly is a New Day. Time for Destiny for you!
One more thing before I go: Please remember God loves you with a Love that is inexpressible.
I've spent my life trying to encourage others. Sometimes I'm not as strong as I'd like to be. But I want you to know I truly care about your life & Destiny. But more importantly, GOD CARES about your life & Destiny. YOUR LIFE MATTERS. May you be strengthened & encouraged in your heart & mind by these words.
Ck Thompson
Stepping into your Supernatural Destiny
By Theresa Dedmon
Price: $16.99
Sale! $11.49