Print Friendly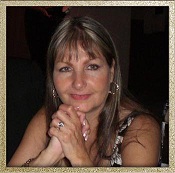 An Open Door
The book of Revelation speaks of an incredible heavenly encounter that John had with an angel. The Lord spoke to John about the seven churches, then He showed him a door standing open in heaven and invited him to "Come Up Here". John heard the voice of God as He showed him the throne room in heaven and things to come. Jesus is inviting us also to experience such encounters. He wants to reveal things which will take place in the days ahead to the body of Christ.
The Lord says I have set before you an open door but there are many of you who do not recognize it. This door is not a natural door, but this is a door that gives you access into the Heavenly realms. This is an open door that no man can prevent you from entering, neither will any situation be able to hinder you from walking through. Some of you will approach this door with great expectation, some do not recognize it and there are others who are hesitant to go through due to frustration and distrust in their hearts. If you will enter through this open door you will learn spiritual principles that you have not yet experienced and access everything that I am releasing in this hour. As you come through this door, you will receive the gifts and revelation that has been assigned to you. Many of you have said in your heart that you have heard this before but you have not experienced it in your personal life, but I say to you, as you remain steadfast your eyes will be unveiled so that you will see, and your ears will be unplugged so that you will hear.
Abide in Me
And as you seek Me diligently, the doors of opposition will be closed and even the most difficult circumstances will be turned around for My glory. Do not become anxious or doubtful because what I have promised will certainly come to pass as you abide in Me. It is My desire to visit you in a new way in the days ahead and I will reside with those who are faithful to Me. I will abide with those who have been seeking after Me wholeheartedly and those who search for Me will receive new revelation. As you come with an open and repentant heart, the wind of My Spirit will begin to blow and what is not of Me will be blown away. Close the doors to all hindrances that would keep you from moving forward. Do not be afraid to come up and enter this place as I will reveal to you the mysteries of My kingdom. Come in total surrender and submission and I will move in your life in a new and fresh way. As you come willingly, you will be in awe of the things that I will show you, as you receive this invitation to Come Up Here says the Lord.
Daniel 2:22 He reveals deep and secret things; He knows what is in darkness, and light dwells in Him.
Revelation 3:8 I know your works. See, I have set before you an open door, and no one can shut it; for you have a little strength, have kept My word, and have not denied My name.
Revelation 4:1-2 After these things I looked, and behold, a door standing open in heaven. And the first voice which I heard was like a trumpet speaking with me, saying, "Come up here, and I will show you things which must take place after this." Immediately I was in the Spirit; and behold, a throne set in heaven, and One sat on the throne.
Elaine Tavolacci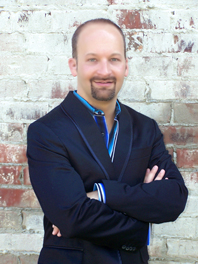 By Jeremy Lopez
Price:

$12.00
Sale! $9.99