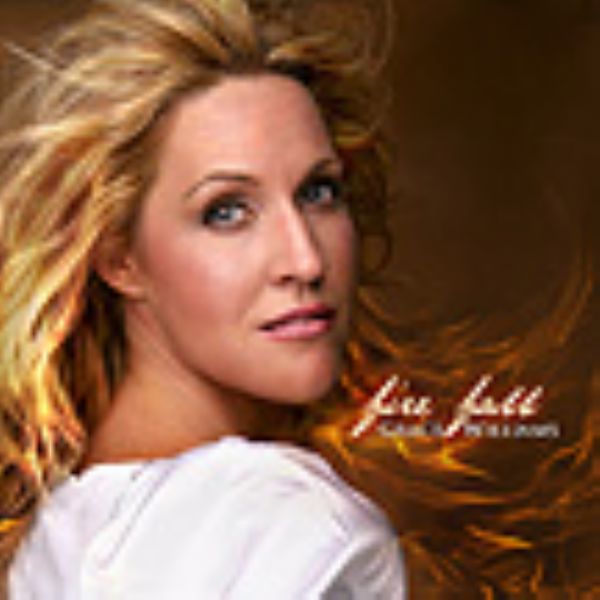 CLEARANCE: Fire Fall (Prophetic Music CD) by Grace Williams
SKU#: PROD23690
FIRE FALL!
BY GRACE WILLIAMS
Every morning and evening the Priest, in the Holy Place of the Tabernacle would tend the candle stick to keep the flame burning. While trimming the wicks and filling the lamps with oil, he would burn incense on the golden altar before the veil. As the Priest lit his prepared crushed spices, his sacrifice was like gasoline hitting fire and the fragrant, pungent smoke, drifted beneath the curtain, filling the Holy of Holies, where the Lord promised to meet with him.

These precious gums and spices the priest crushed for incense cost him everything. They were rare and only grew in distant, difficult places, often within enemy territory. One of the sacred gums was gathered as it fell like great drops of tears, oozing from a wounded; bleeding branch. Another fragrant bark was stripped and peeled from a bush until it lay naked. Yet another sacred spice, was scraped from gnarled roots, embedded deep in the cavern of hellish places.

The ultimate crushing was for Jesus' sweet perfume that took Him all the way to Calvary. Our High Priest now ministers, at Heaven's golden altar...exhaling Himself as smoky perfume, burning before the Father's throne. His attending angels await our sacrificial worship to mingle with fire from the altar...ready to fill their hands with fire... ready to hurl ...heave... balls of fire to the earth. Yes, Fire Falls; as worship rises, Fire Falls; as our worship ascends. Ignite our worship, oh, Lord, as a sweet smelling sacrifice to You and You alone! - Revelation 8:3-5

Grace is a musician, songwriter/producer and ordained psalmist who
ministers under an open heaven in healing and deliverance.
Here are some highlights from her ministry.

Generals of Intercession, Cindy Jacobs
Women's Conference, Phoenix, Arizona

Sunset Ministries
Hollywood Tent Revival, outreach to Hollywood media trade

World Prayer Center, Colorado Springs
Youth worship

Breath of the Spirit Ministries
Worship ministry for Dr. Michelle Corral

Burns with Passion, Oklahoma City, Oklahoma
A ministry promoting sexual purity for youth

"The Call" Los Angeles, California
The Rose Bowl Stadium event awakening revival in this generation

Harvest Rock Church
Worship leader for Dr. Che' Ahn and Pastor Lou Engle

Oasis Worship Center, Nashville Tennessee
Music ministry with Psalmist/Pastor Danny & Jill Chambers

Healing Rooms, Spokane, Washington
Founder Cal Pierce redigs the wells of John G. Lake's healing homes
1) Fire Fall
2) Temple
3) Lost
4) Closer
5) Don't Ever Let Go
6) Spirit Come
7) Burn Within
8) Your Anointing
9) Consume Me
Sample

Click the arrow to the right to play sample tracks


Product Details
Weight: 1.5 lbs.