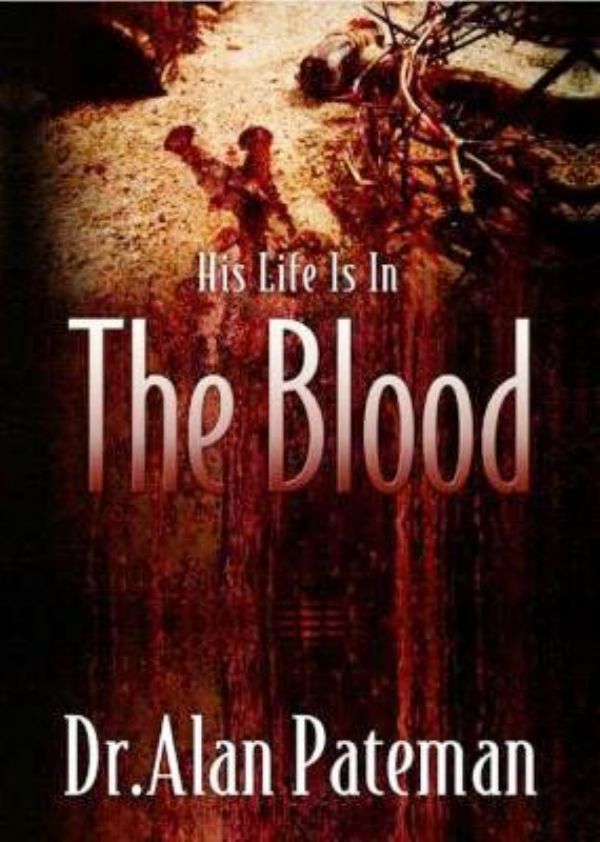 CLEARANCE SALE: His Life Is In The Blood (book) by Alan Pateman
SKU#: PROD28792
Blood is the trophy of every battle - and for Jesus, His spilt Blood was His trophy, and ours. That Blood helps us today; it's our freedom from sin and bondage. Nothing can enter the Blood-bought. Temples of the Holy Ghost that we are today! However, the lamb of the Old Testament didn't just lend his blood; it had to be applied to the doorframes - with hyssop... Just a symbolic gesture or a very crucial step towards freedom? (Today we apply the Blood of Jesus not with hyssop, but with our tongues.)
This book will encourage you to apply the Blood of the Passover Lamb, Jesus Christ, to your life, just as the children of Israel did in the Old Testament. Not merely talking or reading about it, but applying it.
---
IN DEPTH PROFILE: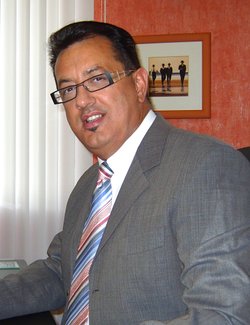 Alan Pateman is a recognized author, public speaker, an influential leader. He was born in Dorking, UK on January 27th 1954; dedicated by both mother and priest to God, after it appeared he would die as a baby. Having recovered Alan grew from being the weakest of his family to being the strongest of 5 boys. Having dedicated most of his formative years to sports, running, body building and martial arts Alan remained totally unaware that his life had already been dedicated to God! But in the course of time God made His claim on that early dedication and brought Alan to a place of radical conversion and called him to a world wide ministry. In his first encounter with the Holy Spirit Alan rose from the floor a radically changed man! His life would never be the same...

Alan responded to the call on his life and began to move in the power of the Holy Spirit directly. Everywhere Alan went he would see people saved, healed and delivered! There was much movement of the power of the Holy Spirit right from the early days of his ministry. Even before he attended Bible College; where he nearly got kicked out because the leaders failed to believe in deliverance! Nevertheless when some students were found manifesting and they did not know what to do with them they called for Alan! As a result of this happening on a consistent basis the Bible College soon acknowledged the anointing on his life and accepted him on staff!

Although the power of God was constant to pray for others, Alan was also called to preach. And being illiterate he agonized for years before preaching, yet at every call to preach or share testimony he would obey the Spirit of God. It was at the age of 27 before Alan could adequately read or write but this was no hindrance to God! And from this very humble beginning the Lord has raised Dr. Alan up as a highly recommended leader around the world today. The apostolic and prophetic call on his life is authentic and recognized amongst leaders in the Body of Christ globally. And today as a successful author and educator he remains dedicated to training and equipping students and leaders around the nations. Giving life to a prophetic utterance that commissioned him many years ago to raise up an army of warriors for the end times to the Glorify God. Warriors of righteousness educated in all things pertaining to God; ready and fully equipped to obey the call on their lives.

Now after spanning the globe, and having been in ministry successfully for 25 years, this rapidly growing ministry of Alan Pateman Ministries International (APMI) continues as a multi-faceted organization working largely with schools, churches, leaders and students. Reaching out to the poor and needy extensively in Africa as well as meeting the needs of those on his spiritual and geographical doorstep!

To date Dr Alan has ministered in over 40 countries world wide and continues to broaden his travels in ever increasing circles of influence; recognized internationally as an author, teacher, orator, educator, Bishop, Father and friend to many. Alan has lived in several different nations in the course of his ministry and has written many books some of which have been published in several different languages; on such topics as: spiritual warfare, spiritual maturity, deliverance, healing, Israel and the end times. This includes writing curriculums, numerous teaching manuals and many other teaching materials.

Also Alan and his wife Jenny have together founded an apostolic platform called "Connecting for Excellence" specifically targeted to leaders and building lasting relationships, initiated out of divine connections. Along with BFE Business for Excellence which is their newest venture! Reaching out to business people creating a forum for exchange and divine prosperity.

It's an understatement to say that this has been an awesome journey for someone like Dr Alan, who was born to die yet preserved by God to meet the global call on his life! A physical giant, a muscular champion and yet totally illiterate and unable to communicate, God took the young man of zero academic talent and of total educational bankruptcy to make him the leader of leaders that he is today and the professor of his own accredited university! Taking the foolish things to confound the wise, God has constantly made ways where there are no ways for this man and his ministry which continues to take Alan all over the world building, planting, training, educating and equipping the Saints! Today Dr Alan encourages everyone he meets. "…never quit." There is nothing God can not do! All things are possible.
Today he stands with spiritual weight and stature as an apostle to the nations making decrees and declarations as a prophetic voice with a humble spirit of restoration; often going into those dark and indelicate places that are not popular, comfortable or trendy! Willing constantly to go where many have chosen not to tread; counting all things but dung in comparison to the call of God.
Finally Dr Alan is the father of 5 children (with a growing number of grandchildren!) and while his ministry continues to span the globe he currently resides in Germany with his family; along with the HQ of his International Ministry base.
Product Details
Weight: 2 lbs.