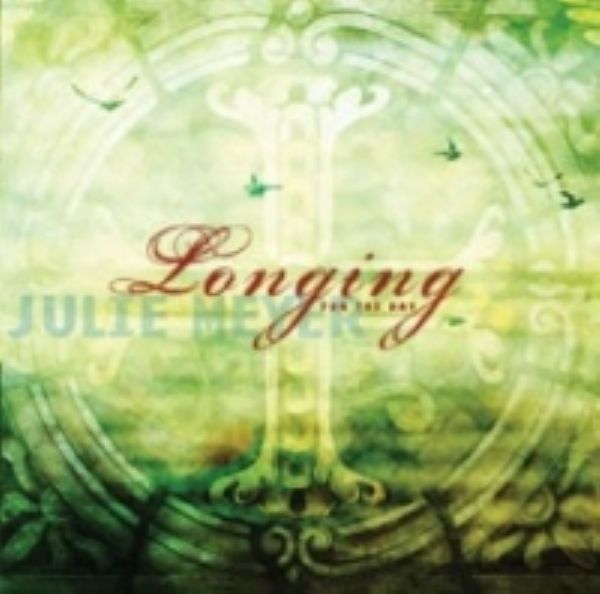 CLEARANCE: Longing (worship CD) by Julie Meyer
SKU#: PROD30541
This driving, yet intimate collection of songs flow from an encounter Julie had while singing with her team at IHOP.
"We were singing through Revelation 4:1. 'I looked and behold a door standing open in heaven and…a voice saying…Come up here, and I will show you things which must take place after this.' Something inside me just leaped and I knew, this is mine, this is for me, God you said the door is open. Here I am."
"In a new way, I believed that God wanted to encounter me as much as He wanted to speak to preachers, the prophetic voices and other leaders. So much of my life has been spent saying, 'I want to know God like so and so.' Then one day I just said this is mine and I am going for it."….said Julie.
After that, Julie says she began a different kind of pursuit. Dreams were given and songs began to flow.
The project's intensely intimate title track "Longing For The Day," connects into the core of a believer's heart, the need to see Jesus face to face longing for His return!
"I Want To Know God" draws the listener to simply be with God, to sit with Him and share the secrets of His heart.
This recording also includes a "bonus" track on which Julie shares a dream she had which inspired her to write many of these songs.
Track Listing (click titles for lyrics)
* 1. I Want To Know God
* 2. Awakened To Love
* 3. I've Set My Heart
* 4. Longing For The Day
* 5. Just Want To Be
* 6. Revealer Of Mysteries
* 7. It's About Time
* 8. I'd Rather Be With You
* 9. All For Love
* 10. Beyond Tomorrow
* 11. Bonus Track - Dream Narration
---
Julie Meyer is a longtime and beloved worship leader and songwriter at the International House of Prayer in Kansas City. She is a prophetic singer who carries the glory and the presence of God as an abandoned worshipper. Her passion is His presence as she trumpets the message of the Bridegroom searching for His Bride!
Knowing her King and Bridegroom through the lens of the scripture and prophetic experiences has led her to write many spontaneous choruses and worship songs. Her worship leading and prophetic songs have inspired many to lean into their Beloved. Julie has recorded several CD's and is the author of the book; 'Invitation To Encounter: A Journey in Dreams.'
Her 3 sons, Isaac and twins Jesse and Joe, all serve and play on worship teams at the House of Prayer and Julie helps her husband Walt with homegroups and youth gatherings that support the growing community at the Missions Base. Julie and her family reside in Kansas City, MO.
Product Details
Weight: 2 lbs.