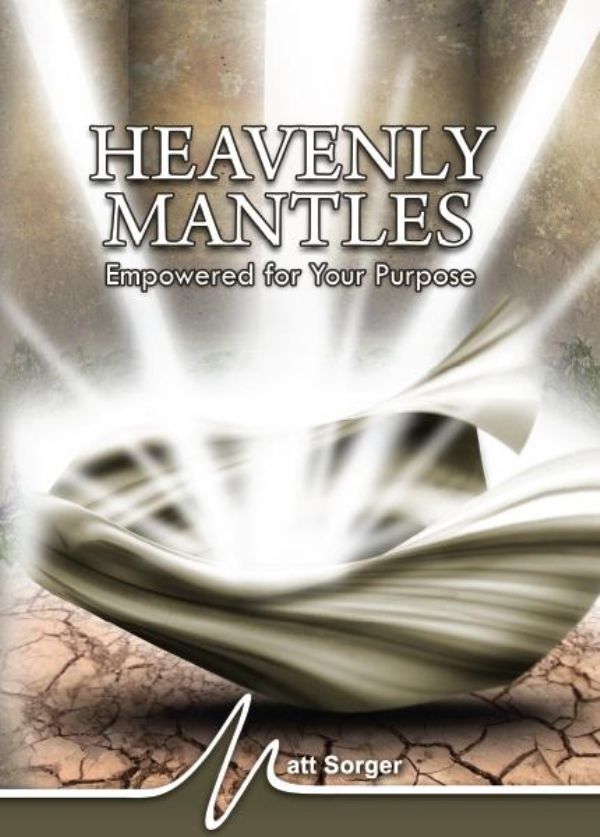 CLEARANCE SALE: Heavenly Mantles (4 teaching CDs) by Matt Sorger
SKU#: PROD35357
Heavenly Mantles
Empowered for Your Purpose
God is releasing new mantles today that will empower His people to do things that have never been done before in history. God has a unique mantle made just for you that will empower you for your divine call and purpose. It's time to pick up your mantle and run with it. In this four part series you will learn how to pick up your mantle and see God's purposes fulfilled through your life. You will also receive prophetic insight into the mantles God is releasing in these last days including mantles for mass deliverance, creative miracles, divine favor and more! You will also receive greater understanding into the company of people found in Rev 11. You may be one of them! Get ready to be empowered from heaven.
Teachings Include (4 CD Set):
Accessing the Mantle Room of Heaven

The Journey into the Mantle

The Mantle for Creative Miracles

The End Time Mantles of the Book of Revelation
Product Details
Weight: 2 lbs.
Related Categories