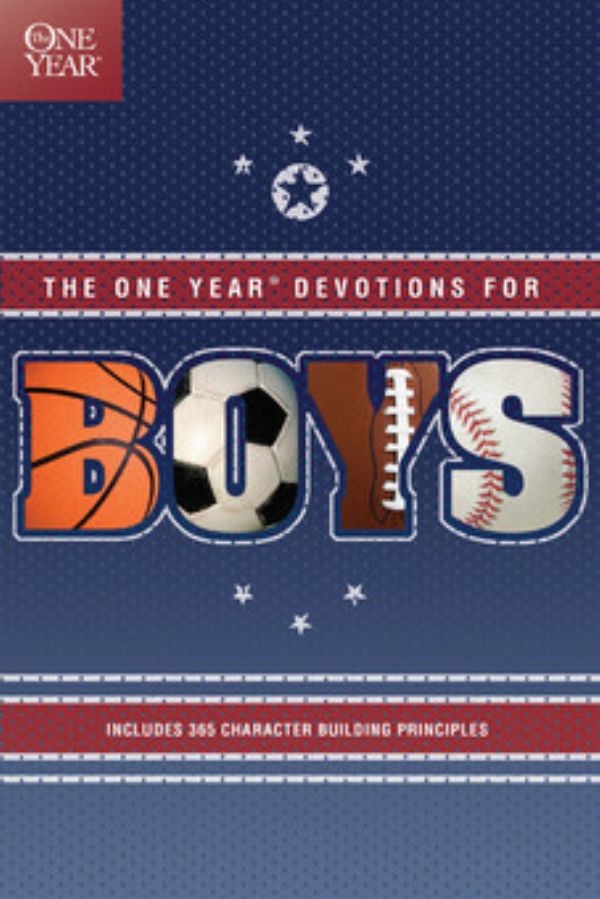 One Year Book of Devotions for Boys #01 (book) by Debbie Bible and Betty Free
SKU#: PROD51506
One Year Book of Devotions for Boys #01


Book


by Debbie Bible and Betty Free
Hey, boys-
Want to get into the Bible?
Here's how:
"The One Year Devotions for Boys" has
just the right mix of
just the right stories that are
just the right length!

Every day's devo includes a short story, a Bible verse to memorize, a "How about You?" section to help you think about your own life, and a key to help you remember what you've learned that day.
True. Easy. Fun. Just for boys.
Get started-today!


365 daily devotionals

Bible passages to set up each day's theme

A contemporary story to apply each passage to today's boys and girls

Daily memory verse

"Key" for each devotional summarizing the application

Complete topic, Scripture reading, and memory verse indexes
Product Details
Weight: 2 lbs.