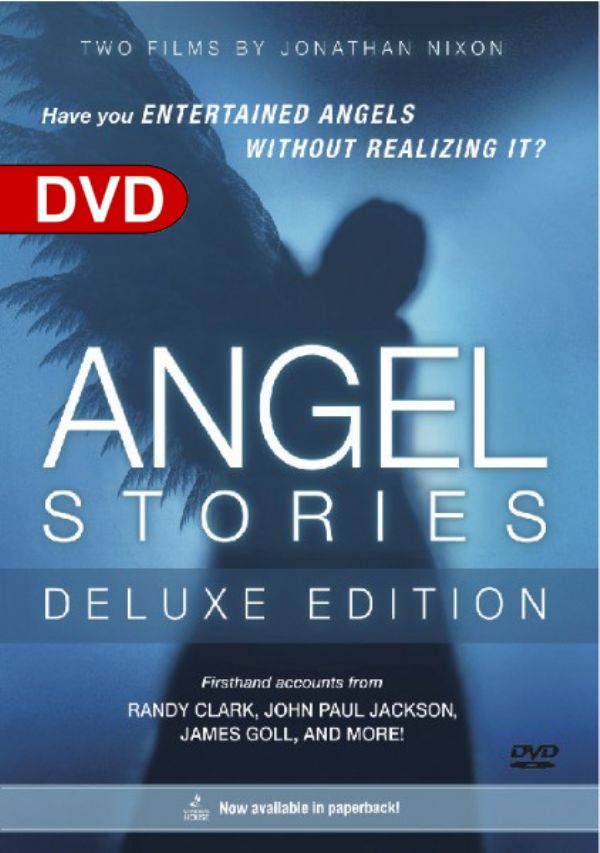 CLEARANCE: Angel Stories: Deluxe Edition (2 DVD Set) by Jonathan Nixon
SKU#: PROD51980
Angel Stories: Deluxe Edition
2 DVD Set
by Jonathan Nixon
ANGEL STORIES DELUXE EDITION - 2 DVD SET
Do angels really exist? What is their purpose? Do they interact with us? And what about demons and fallen angels? What should we do about them? Angel Stories answers these questions and more through a collection of encounters told by a "who's who" of Christian prophetic and apostolic leaders.
The son of an Australian evangelist, Jonathan Nixon has a mission to produce inspirational and thought-provoking media that explores spiritual and supernatural phenomenon. He is the founder of Tentmaker Film Company and has spent ten years in Hollywood producing, directing, and shooting film and television projects.


Two films with more than four hours of documentary features, "Angel Stories" and "More Angel Stories", answers these questions and more through a collection of personal, one-on-one conversations with top prophetic Christian leaders. These enlightening and powerful stories present the case for the existence of angels, explore their purpose, and give you biblical insight into this fascinating subject. Contributors include: Randy Clark, John Paul Jackson, James Goll, Joshua Mills, Shawn Bolz, Doug Addison, Patricia King, Joan Hunter, Katie Souza, Steven Springer, Elizabeth A. Nixon, Darren Wilson, Julie Meyer, Dr. Michael Maiden, and many more.
Commendation Quotes:

""Angel Stories" is an inspiring book [DVD] of true-to-life testimonies by credible people who have experienced the God of the supernatural in their everyday lives. It might just help you become more aware that heavenly assistance is part of your divine inheritance!"
--James W. Goll, Encounters Network, best-selling author, "The Seer"

""Angel Stories" will give you hope to believe--and possibly even eyes to see into this often-unseen realm!"
--Joshua Mills, New Wine International

"Here are captivating encounters with the supernatural!"
--Doug Addison, author, "Understand Your Dreams Now"
Product Details
Weight: 1 lbs.