Holding on Loosely (E-book PDF Download) by Pablo Giacopelli
SKU#: PROD53859
This is a downloadable item. You will download a copy of this digital product directly to you computer. No items will be shipped to you. All sales are final. No refunds. Should you have any questions please email customerservice@identitynetwork.net or call 205-362-7133.
The purchaser is responsible for downloading and transferring the product to their computer or e-reading device.
All E-Books on Identity Network are in a PDF format. If you do not have Adobe Reader,

you may CLICK HERE to download a free copy.
Holding on Loosely
Finding Life in the Beautiful Tension
E-book PDF Download

By Pablo Giacopelli
Do you ever feel like people and circumstances have too much control over your emotions?
Are you tired of striving for control without ever really attaining that goal?
What if you could let go of control without losing yourself? What if you could be free of resignation because you knew you had something unique to offer?
Author Pablo Giacopelli shares his life-changing journey to living with a secure identity and a quiet mind, regardless of opinions and situations. Holding On Loosely will challenge your perceptions about the power of control and the desire of God in a way that will awaken new life in a soul weary from constant performance.
This book has the potential of sweeping you away into a journey of walking with the confident certainty that you are never alone and God is always within you. Find life. Find love. Find the person within that has always been looking for you, and the God that perfectly made that person.
Journey with Pablo as he retraces his pilgrimage of personal and professional transformation in Holding On Loosely: Finding Life in the Beautiful Tension.
About the Author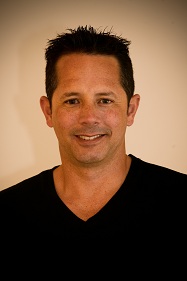 Born in Lima, Peru, Pablo Giacopelli learned to play tennis at an early age. In his eleventh year, rated the top young player in his country, he entered the international circuit; and at age 13, he attended a tennis academy in America. In his adult life, Pablo coached world-class players who reached further than they had before. His client's successes included: quarter-final showings at a Grand Slam; several titles on the tour; top-ten yearly race rankings; year-end masters championships as well as many victories over the ten best players in the world.
Today, as the founder of UXL, Pablo serves as a Personal and Professional Performance Coach, helping athletes, creative artists, business leaders, and men and women from all walks of life define and attain their dreams. Drawing on biblical principles fleshed out in his own remarkable journey, he points people on a proven path to success that unites vision and energy with God's grace.
Pablo lives in Tel Aviv, Israel, and is married to Madeleine. He is the father of four children: Vanessa, Jake, Mia and Gisella.
Product Details
Related Categories