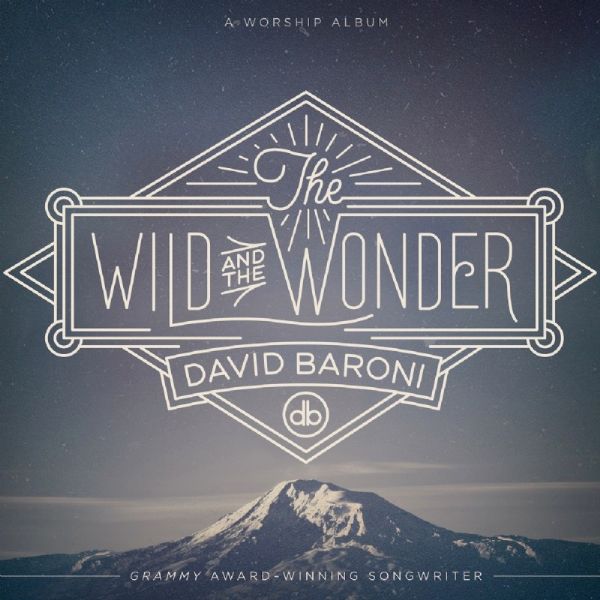 The Wild and The Wonder (MP3 Music Download) by David Baroni
SKU#: PROD65981
This is a "digital downloadable" product that you will download directly to your computer.
No product is shipped to you.
ALL SALES ARE FINAL - NO REFUNDS.
If you have any questions you may email us at
customerservice@identitynetwork.net
or call our office at 205.362.7133
Sparkling production with fresh, powerful and life-filled new songs; from "Our Best Days" to "Fly" this music soars, inspires, connects, and is filled with the love and Spirit of God!
"WIth my eyes shining like a child, going into the wild!" (from "Into The Wild")
"This music is absolutely amazing. It is full of Grace & Love" (D. Anderson)
From the energetic opener "Our Best Days," you realize that this is a very special album from a gifted artist/ songwriter. The songs sparkle and reach deep into the heart of the listener. David Baroni's first major vocal production in several years finds him at the top of his form vocally, musically, lyrically and spiritually. "Oh The Wonder" is breathtaking, "Whatever It Is" is funky for days with a powerful message of encouragement. "You're My Glory" (with stunning violin) is poignant and moving. This 13 song project ends with the soaring "Fly." Every song is a winner, no fillers here! "The Wild and The Wonder" will make a great addition to your music library!
The Songs:
Our Best Days
Jesus (More Than Just A Name)
As You Are (Featuring Galen Crew)
Overcome
Whatever It Was
If You Knew
You're My Glory
Into The Wild
Oh The Wonder
I'll Wait On You ('til My Change Comes)
Deep Deep Love
Sing Me Home
Fly
Product Details
Related Categories