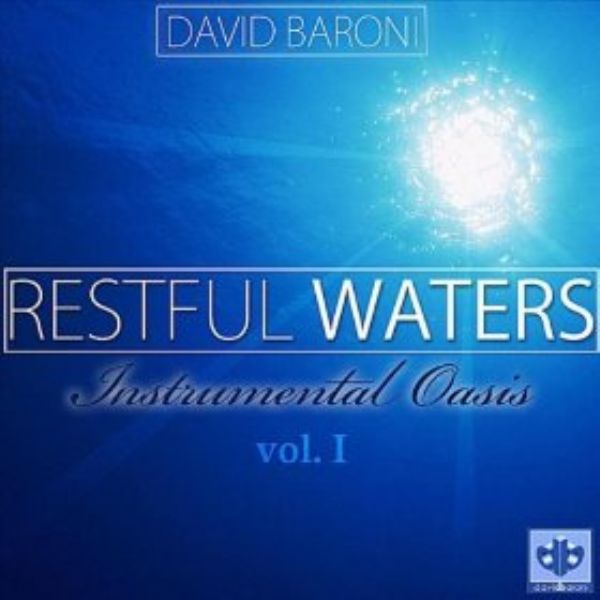 Restful Waters (MP3 Music Download) by David Baroni
SKU#: PROD65982
This is a "digital downloadable" product that you will download directly to your computer.
No product is shipped to you.
ALL SALES ARE FINAL - NO REFUNDS.
If you have any questions you may email us at
customerservice@identitynetwork.net
or call our office at 205.362.7133
Flowing, inventive, fresh, creative, full of life and quiet joy. An oasis of peace in a desert of noise. Keyboards, perc., guitars, exotic instruments provide a restoring soundtrack for your life.
"Restful Waters" is inspired and inspiring. Fresh compositions with David's signature musical style, his jazz-influenced Spirit-filled creations evoke healing streams, green pastures, lush mountains and fragrant tropical gardens. This music provides an opportunity to the listener to escape the noise of everyday life and come to the Instrumental Oasis. It's a short journey- just put on the CD or your earplugs and relax, dream and be refreshed with "Restful Waters."
This solo project that David Baroni has recorded features not only his creative piano playing but the listener will also enjoy his bass playing, guitars, percussion- even the African banjo on "Sons and Daughters Of God."
David has been inspired by musicians and groups like Dave Grusin, Bill Evans, Pat Metheny Group, Weather Report, Joe Zawinul, Jaco Pastorius, George Winston, Jim Brickman and Bobby McFerrin. David Baroni allows the Holy Spirit to flow through him in these spontaneously inspired songs. Come along for the journey, you will be glad you did!
Description
Restful Waters: An Instrumental Oasis
Eden
The Living River
Tree Of Life
Restful Waters
Sons And Daughters Of God
New Creation
On The Seventh Day
Product Details
Related Categories