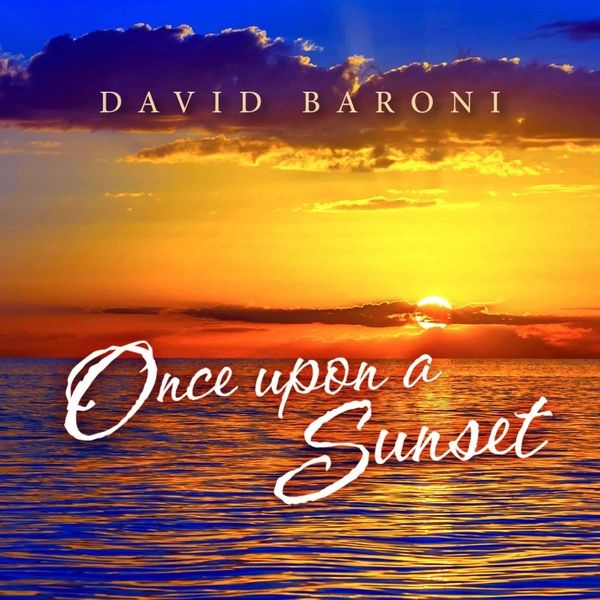 Once Upon A Sunset(MP3 Music Download) by David Baroni
SKU#: PROD65992
This is a "digital downloadable" product that you will download directly to your computer.
No product is shipped to you.
ALL SALES ARE FINAL - NO REFUNDS.
If you have any questions you may email us at
customerservice@identitynetwork.net
or call our office at 205.362.7133
New smooth jazz instrumental tunes; creative, sparkling and fresh with R and B, classical, pop and gospel influenced melodies, rhythms and improvisation from this prolific Grammy Award winning songwriter, musician and producer.
Are you looking for fresh, creative, fun, inspiring jazz instrumental music? This is it! Artist and Composer David Baroni has been influenced by such musical greats as Bill Evans, Ray Charles, Stevie Wonder, Pat Metheny, Dave Grusin, Lee Ritenour, Herbie Hancock and many more. This album is joyful, inspirational, powerful, fresh and full of brand new jazz classics. From the smooth jazz opening song "Day At The Beach" to the infectious "Tea Truck,' the soaring "Eagle Cry" and the haunting "For Love," this project is diverse, yet with a cohesive musical excellence. No throwaway songs here! With its latin, R and B, classical, pop, and jazz tunes,"Once Upon A Sunset" is a must-have album for music lovers everywhere.
The Songs:
Day At The Beach
Remember
City Lights
Once Upon A Sunset
Tea Truck (Elisha's Song)
Under The Stars
For Love
A Good Friday
Eagle Cry
Sweet Dreams
Product Details
Related Categories