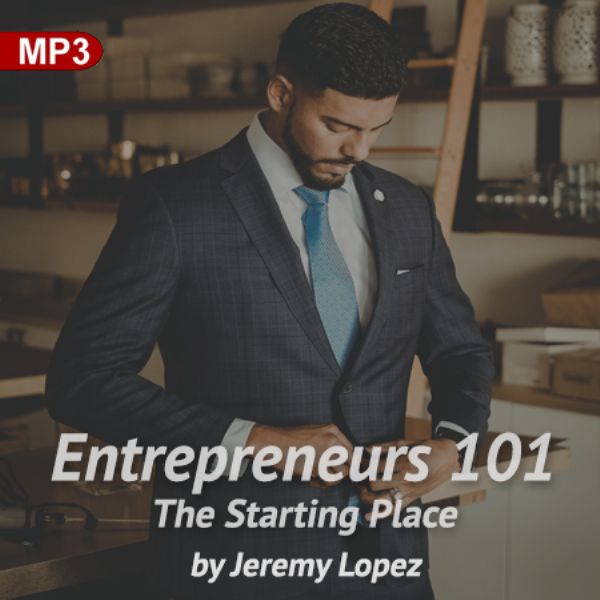 Entrepreneurs 101: The Starting Place (MP3 Teaching Download) by Jeremy Lopez
SKU#: PROD68110
This is a "digital downloadable" product that you will download directly to your computer.
No product is shipped to you.
ALL SALES ARE FINAL - NO REFUNDS.
If you have any questions you may email us at
customerservice@identitynetwork.net
or call our office at 205.362.7133
Entrepreneurs 101: The Starting Place by Jeremy Lopez
Most people don't know what to do with the question, 'What do I do with what have?" Every person on earth has potential, value and wealth within but unfortunately, most people don't know it or don't know what to look for within themselves. This teaching includes a "starter kit" that helps you to think on things you have probably never thought of before about yourself. If you don't awaken to the value within you, you will live in a poverty mindset the rest of your life. All you need are tools to ponder on to see what awakens within you. These tools will trigger something within your spirit to cause you to rethink where you want your life to go.
Product Details
Related Categories