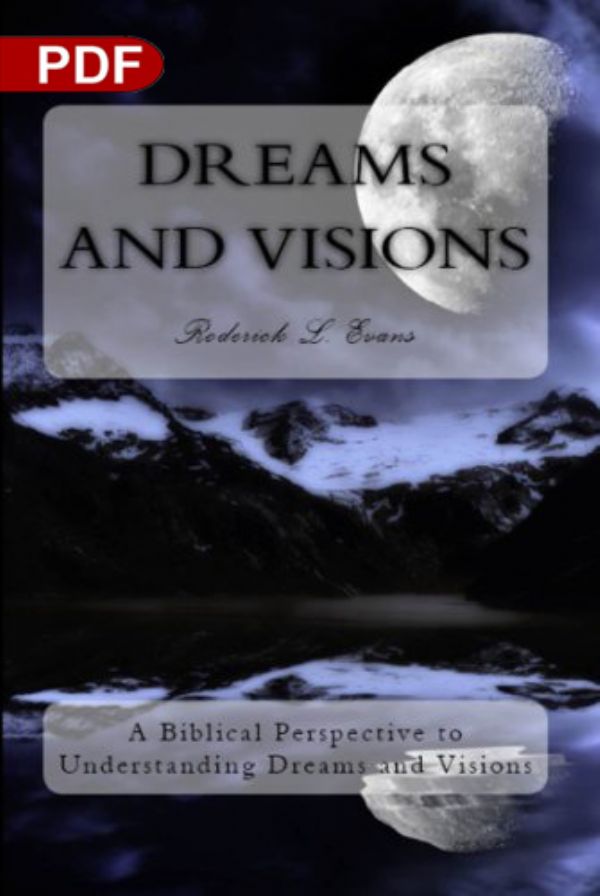 Dreams and Visions: A Biblical Perspective to Understanding Dreams and Visions (PDF Download) by Roderick L. Evans
SKU#: PROD68935
This is a "digital downloadable" product that you will download directly to your computer.
No product is shipped to you.
ALL SALES ARE FINAL - NO REFUNDS.
If you have any questions you may email us at
customerservice@identitynetwork.net
When Jesus made us citizens of the Kingdom, it came with advantages. As members of the kingdom of God, we are eligible to partake of the outpouring of the Spirit. The books of Joel and Acts declare that the direct result of the outpouring of the Spirit of God would be revelation. Men and women could receive and communicate by the Spirit of God; two ways this is done is through dreams and visions. In this book, we will discuss the various aspects of dreams and visions. We will examine the different types of dreams and visions; how to interpret dreams, and how to apply them to our lives.
Product Details
Related Categories