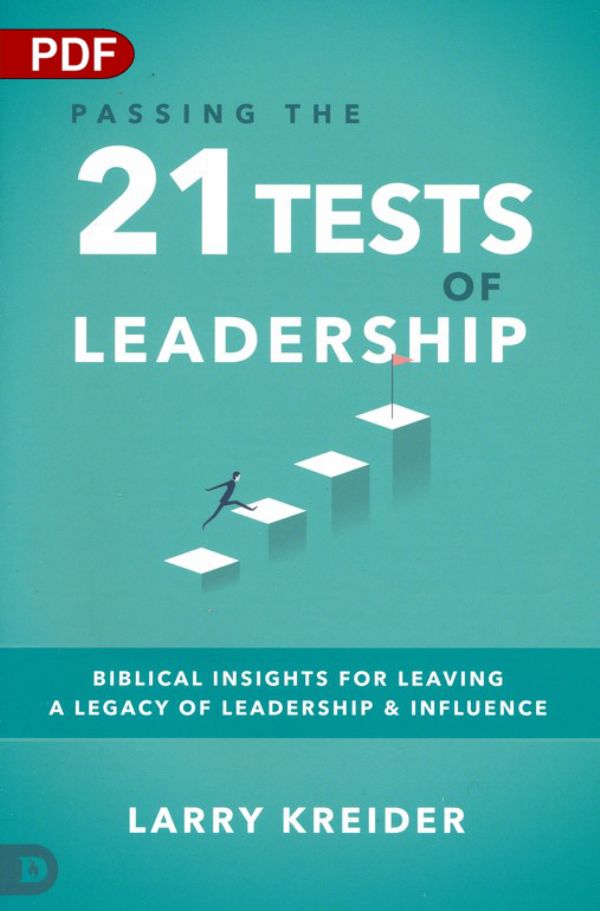 Passing the 21 Tests of Leadership: Biblical Insights for Leaving a Legacy of Leadership and Influence (PDF Download) by Larry Kreider
SKU#: PROD69172
This is a "digital downloadable" product that you will download directly to your computer.
No product is shipped to you.
ALL SALES ARE FINAL - NO REFUNDS.
If you have any questions you may email us at
customerservice@identitynetwork.net
or call our office at 205.362.7133
Every Leader Will Be Tested
The mark of a great leader is their ability to withstand the inevitable trials of leadership.
The greater your call, the greater these tests will be. Larry Kreider, International Director of DOVE International, offers Biblical wisdom for standing strong through the storms.
Whether you are a leader in your home, work, community, or church, this book is your resource for not only surviving the trials of leadership, but welcoming them!
Gain practical tools to…
Prepare for the coming tests.
Leverage problems to develop maturity.
Grow in humility through success.
The storms are coming! Learn to stand strong through them all!
Product Details
Related Categories