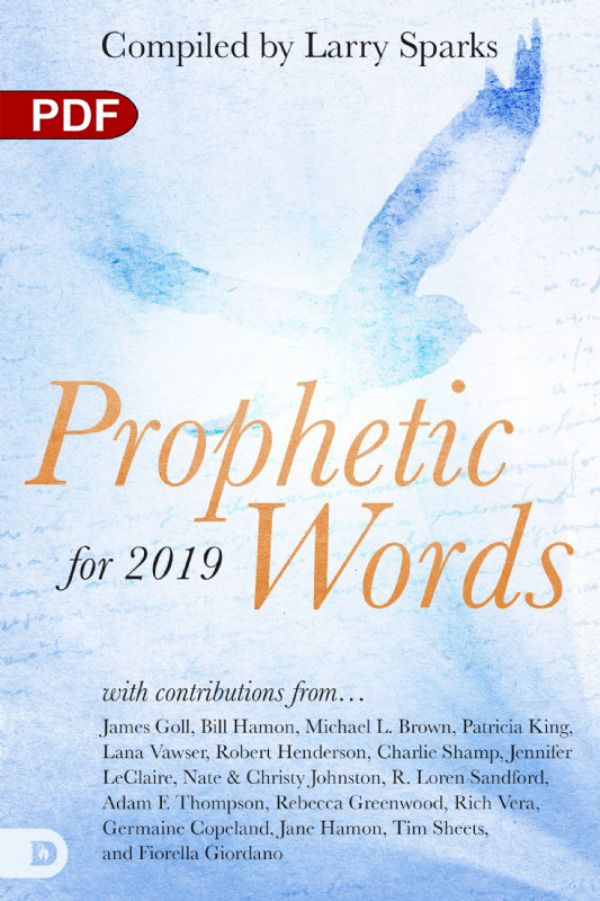 Prophetic Words for 2019 (PDF Download) by Larry Sparks
SKU#: PROD69631
This is a "digital downloadable" product that you will download directly to your computer.
No product is shipped to you.
ALL SALES ARE FINAL - NO REFUNDS.
If you have any questions you may email us at
customerservice@identitynetwork.net
What is the Holy Spirit saying for 2019?

"Surely the Lord God does nothing, Unless He reveals His secret to His servants the prophets." —Amos 3:7

Get ready to receive a blueprint for 2019 and Hebrew Year 5779 from some of the leading prophets and prophetic voices across the world!

Featuring both world-renowned prophets and emerging prophetic voices, this compilation of timely prophetic words offers a revelatory presentation of insights that provide perspective, direction, hope, and encouragement for the coming season.

The Lord is thundering from Heaven in this season, "No More Delay!" These prophetic words are your invitation to partner with Heaven in prayer to see the purposes of God come to pass in your life, family, and nation!
Product Details
Related Categories