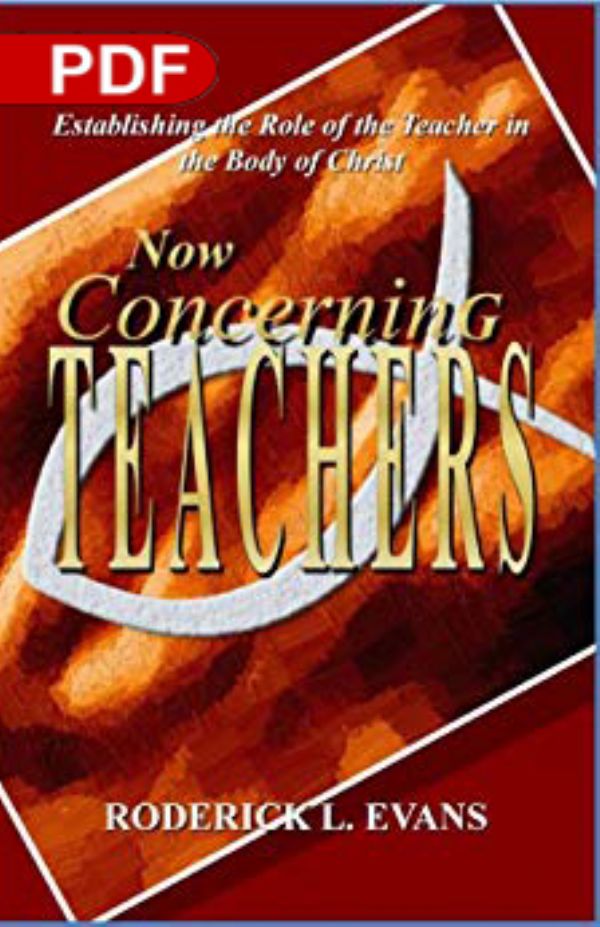 Now Concerning Teachers: Establishing the Role of the Teacher in the Body of Christ (PDF Download) by Roderick L. Evans
SKU#: PROD69757
This is a "digital downloadable" product that you will download directly to your computer.
No product is shipped to you.
ALL SALES ARE FINAL - NO REFUNDS.
If you have any questions you may email us at
customerservice@identitynetwork.net
The focus of this book is to bring clarity and understanding to the teaching office and the teaching anointing. This information will help individuals to recognize the operations of this anointing in their lives and in the lives of others. It is our hope that believers will develop a greater respect and appreciation for the teaching office and gift.
Product Details
Related Categories