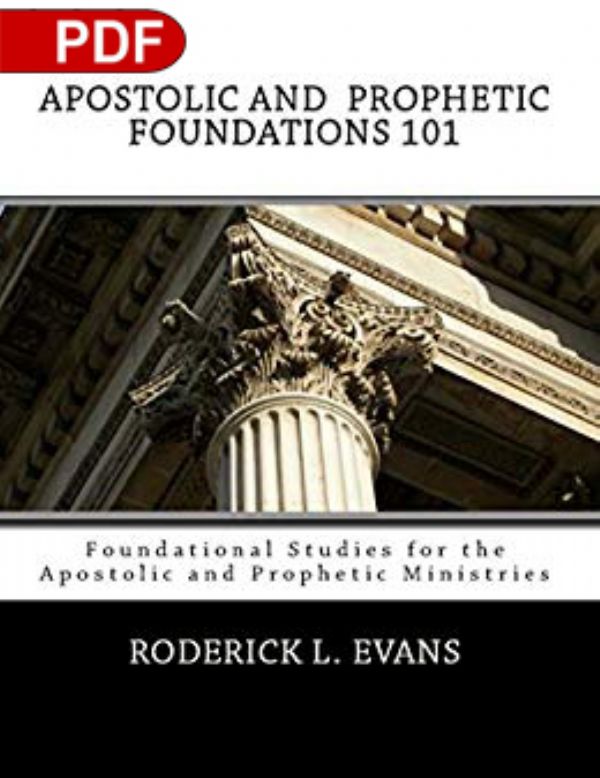 Apostolic and Prophetic Foundations 101: Foundational Studies for the Apostolic and Prophetic Ministries (PDF Download) by Roderick L. Evans
SKU#: PROD69758
This is a "digital downloadable" product that you will download directly to your computer.
No product is shipped to you.
ALL SALES ARE FINAL - NO REFUNDS.
If you have any questions you may email us at
customerservice@identitynetwork.net
UPDATED EDITION. The focus of this teaching and study material is to bring clarity and understanding to the apostolic and prophetic offices, and also to the apostolic and prophetic anointings. These lessons will help individuals to recognize the operations of these anointings in the lives of believers.
Product Details
Related Categories