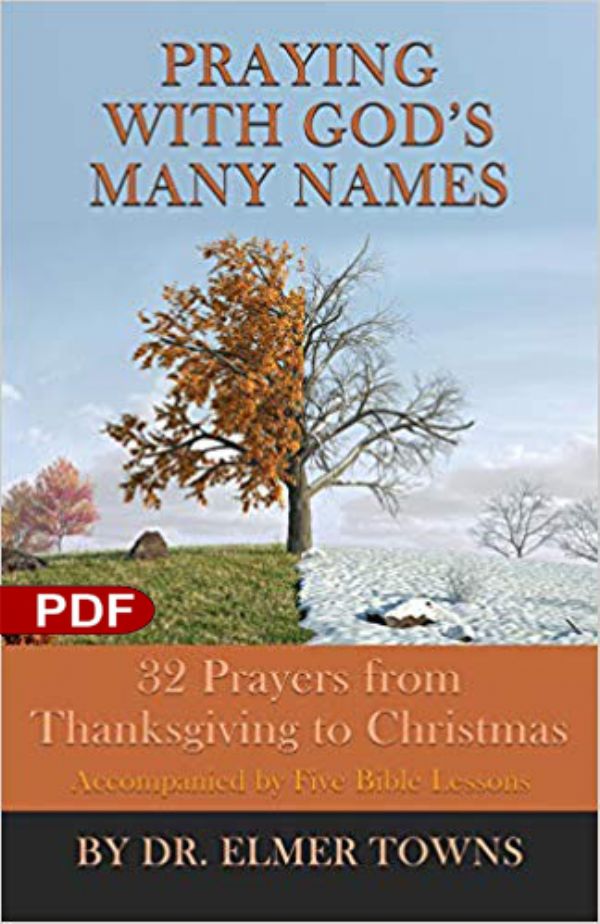 Praying with God's Many Names: 32 Prayers from Thanksgiving to Christmas (PDF Download) by Elmer Towns
SKU#: PROD69889
This is a "digital downloadable" product that you will download directly to your computer.
No product is shipped to you.
ALL SALES ARE FINAL - NO REFUNDS.
If you have any questions you may email us at
customerservice@identitynetwork.net
Begin Praying With God's Many Names
Let's get pastor and people on the same page concerning Thanksgiving and Christmas. The following book will get everyone in your church praying about Thanksgiving and Christmas. Then there is Bible study on the same topic. Finally, there is a sermon/lesson outline to tie it all together.
Two years ago this was our Thanksgiving and Christmas project for the Pastor's Bible Class at Thomas Road
Baptist Church. I have taught that class for 32 years and wanted to focus church members on the spiritual challenge of Thanksgiving and Christmas. So, I taught these lessons and the people prayed and God began to work.
Product Details
Related Categories