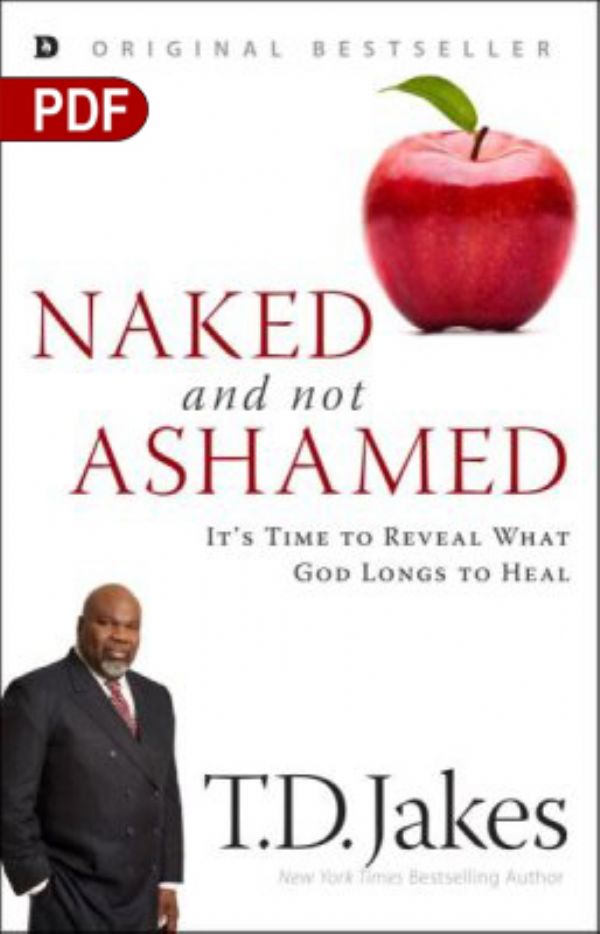 Naked and Not Ashamed: It's Time to Reveal What God Longs to Heal (PDF Download) by T.D. Jakes
SKU#: PROD69940
This is a downloadable item. You will download a copy of this digital product directly to you computer. No items will be shipped to you. All sales are final. No refunds. Should you have any questions please email customerservice@identitynetwork.net or call 205-362-7133.
The purchaser is responsible for downloading and transferring the product to their computer or e-reading device.
All E-Books on Identity Network are in a PDF format. If you do not have Adobe Reader,
you may CLICK HERE to download a free copy.
Naked and not Ashamed
E-Book-PDF Download
By TD Jakes
Secrets to Healing and Wholeness
Can you present your hurts and failures to God without shame?
In this classic bestseller, Bishop T.D. Jakes brings encouragement that casts out the fear of vulnerability before God. When you can stand before God, unashamed, you can receive the healing He freely offers.
From the pain of a sick body to the sadness of a dying relationship, from the crushing blow of betrayal to the mental torment of reliving past mistakes—God longs to set you free and release cleansing rivers of mercy, forgiveness, and restoration into every hurting part of your life!
Discover how to:
Rest in God's healing power as you honestly give Him your pain, fear, and hurt.
Live your life with confidence because you've learned how to break the power of guilt and shame.
Boldly access the power of Jesus' blood and apply it to every area of brokenness you are facing.
When you open your failures and hurts to God, He will open the floodgates of healing over you!
Product Details
Related Categories