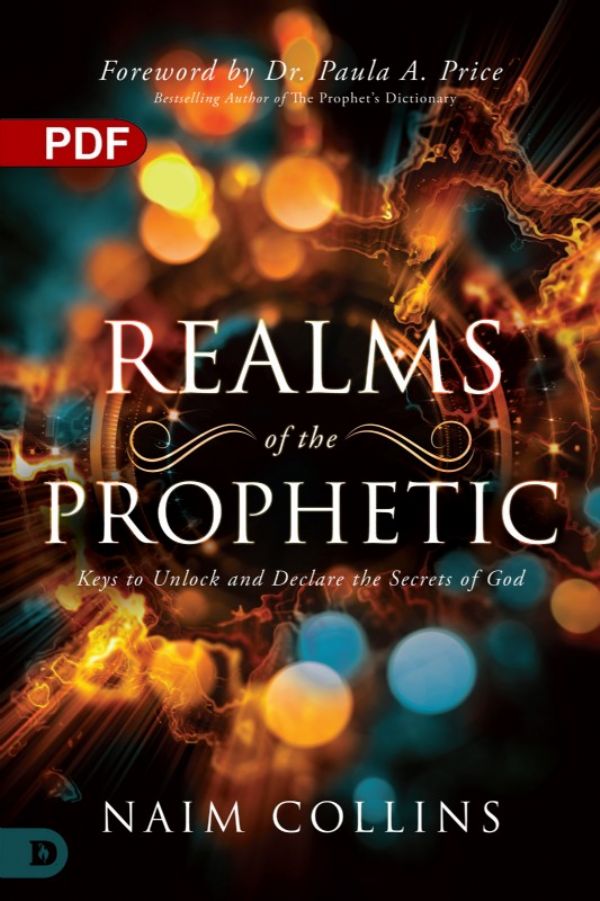 Realms of the Prophetic (PDF Download) by Naim Collins
SKU#: PROD70816
This is a downloadable item. You will download a copy of this digital product directly to you computer. No items will be shipped to you. All sales are final. No refunds. Should you have any questions please email customerservice@identitynetwork.net or call 205-362-7133.
The purchaser is responsible for downloading and transferring the product to their computer or e-reading device.
All E-Books on Identity Network are in a PDF format. If you do not have Adobe Reader,
you may CLICK HERE to download a free copy.
Speak forth Heaven's secrets!
Since the beginning of time, God's desire has been to share Heavenly secrets with His friends. These hidden truths are freely given to every believer as they operate in the gift of prophecy!
The prophetic anointing allows you to hear God's voice, speak forth His words, and release His power into the world.
Prophet Naim Collins offers a unique perspective on this biblical gift of the Spirit: every believer can—and should—walk in the full power of prophetic communication every day.
In Realms of the Prophetic, Naim guides you in ancient biblical truths, helping you to access different dimensions of the prophetic anointing to release breakthrough.
Realms of the Prophetic reveals…
how to grow and develop your own prophetic capacity.
the climates, atmospheres, and environments that are most conducive for prophetic operation.
the three essential prophetic offices.
keys used by the ancient prophets to break spiritual famine, drought, and depravity, ushering in Holy Spirit outpouring.
Jesus as the flawless model of how to operate in the prophetic office.
The prophetic is one of the most powerful gifts that God has granted you! Don't leave this amazing blessing unclaimed—start walking in your anointing today!
Product Details
Related Categories