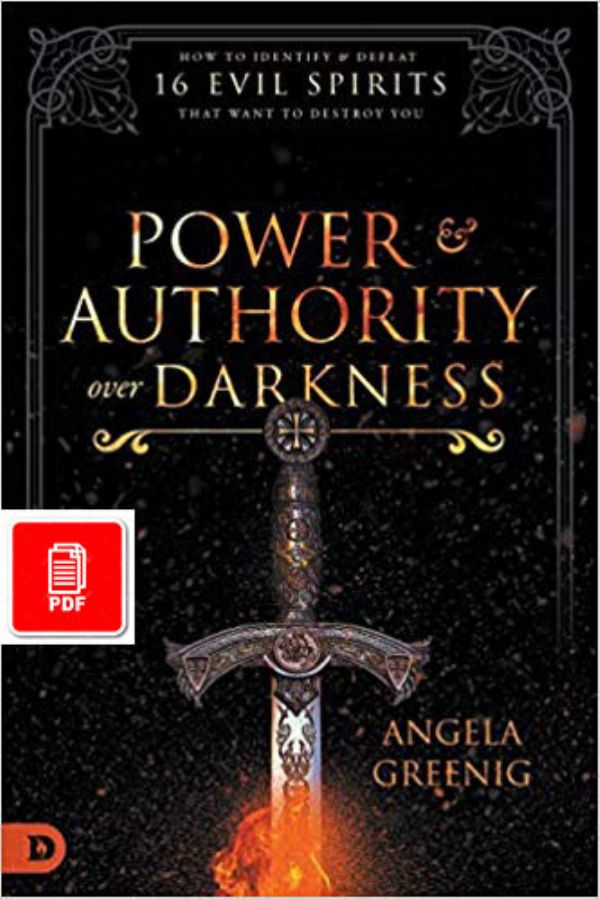 Power & Authority Over Darkness: How to Identify & Defeat 16 Evil Spirits That Want to Destroy You (E-Book PDF Download) by Angela Greenig
SKU#: PROD71415
Conquer darkness in your life!
This is a downloadable item. You will download a copy of this digital product directly to you computer. No items will be shipped to you. All sales are final. No refunds. Should you have any questions please email customerservice@identitynetwork.net or call 205-362-7133.
The purchaser is responsible for downloading and transferring the product to their computer or e-reading device.
Evil spirits seek to gain control over specific parts of your life. From these strategic positions, they can exercise their powers of torment, intimidation, and despair.
But these strongholds can be demolished in the name of Jesus by the power of the Holy Spirit. It's time to arise and take the offense against the enemy!
With her own radical testimony of personal deliverance and 25 years of deliverance ministry, Angela Greenig—a prophet, seer, and fearless leader—has firsthand experience in overthrowing the forces of darkness.
Now, in Power and Authority Over Darkness, she reveals how to:
Expose and destroy 16 demonic strongholds
Recognize open doors of witchcraft and sorcery
Partner with angels in the deliverance process
Protect your home from the influence of pornography and sexual perversion
Stand against the spirit of suicide
Reclaim your family, finances, and future
…and much more.
It's time to overthrow the forces of evil and overcome the strongholds of darkness. Take back your life today
Product Details
Related Categories