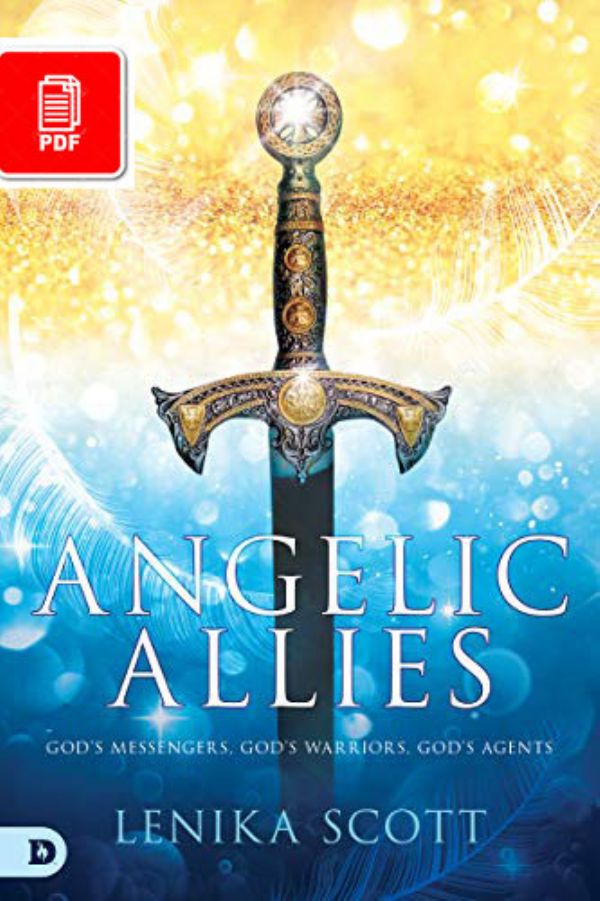 Angelic Allies: God's Messengers, God's Warriors, God's Agents (E-Book PDF Download) by Lenika Scott
SKU#: PROD71423
This is a digital downloadable item. You will download a copy of this digital product directly to you computer. No items will be shipped to you. All sales are final. No refunds. Should you have any questions please email customerservice@identitynetwork.net or call 205-362-7133.
The purchaser is responsible for downloading and transferring the product to their computer, smartphone, MP3 Player or to a blank CD or e-reading device.
Open your eyes to the unseen realm of your angel allies!
God is working in our lives every day. In the good, the bad, and the seemingly ordinary moments of life, there is great supernatural activity taking place just beyond the veil of what natural eyes can see. Angels are intervening in your life under the direction of the Lord of Hosts. It's time to discover how to operate in greater alliance with these messengers, warriors, and agents of Heaven!
Lenika Scott will demystify angels, providing sound Biblical doctrine on how these Angelic Allies operate. As you learn more about angels, their assignments, and how they are commissioned, you will become more aware of what is happening in the spirit realm around you!
Lenika's powerful teaching, combined with compelling testimonies of angelic encounters, will reveal…
how to create an open heaven over your life and home.
how Jesus partnered with the angelic realm.
how the prophetic and angelic realms operate together.
how to partner with angelic activity.
how to ascend to new levels of operating in God's supernatural power.
Learn to release Heaven on earth in powerful new ways by partnering with your angelic allies!
Product Details
Related Categories