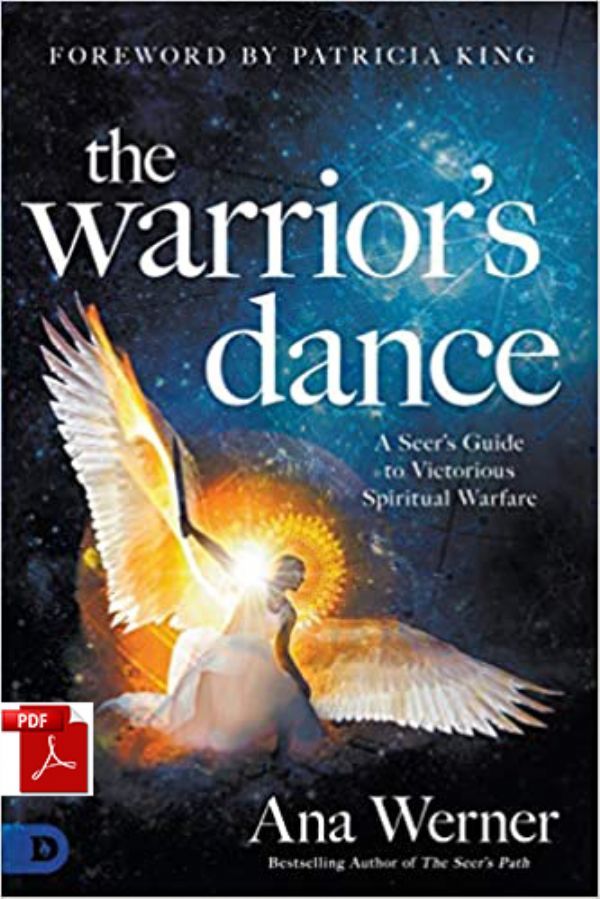 The Warrior's Dance: A Seer's Guide to Victorious Spiritual Warfare (E-Book PDF Download) by Ana Werner
SKU#: PROD72468
This is a downloadable item. You will download a copy of this digital product directly to you computer. No items will be shipped to you. All sales are final. No refunds. Should you have any questions please email customerservice@identitynetwork.net or call 205-362-7133.
The purchaser is responsible for downloading and transferring the product to their computer or e-reading device.
A Seer Shares Prophetic Insights on How to Claim Warfare Victory
God is raising up a company of believers who can wage victorious spiritual warfare through communion with Holy Spirit and connectedness to the heavenly realm.
Will you join the ranks?
Prepare to receive supernatural battle plans from a seasoned prophet and seer. The insights Ana Werner has gained in her prophetic encounters have given her a supernatural advantage over the enemy. In The Warrior's Dance, she imparts these warfare strategies to you.
The good news: you don't have to be a prophet or seer to use these tactics!
Discover how to…
Partner with the Holy Spirit to demolish strongholds.
Recognize telltale signs of demonic operation.
Move in the 9 different dances of warfare victory.
When you can clearly discern demonic activity, you can partner with God for deliverance and breakthrough. The Warrior's Dance offers an impartation of spiritual sight so that you can detect and destroy the enemy's schemes!
Product Details
Related Categories