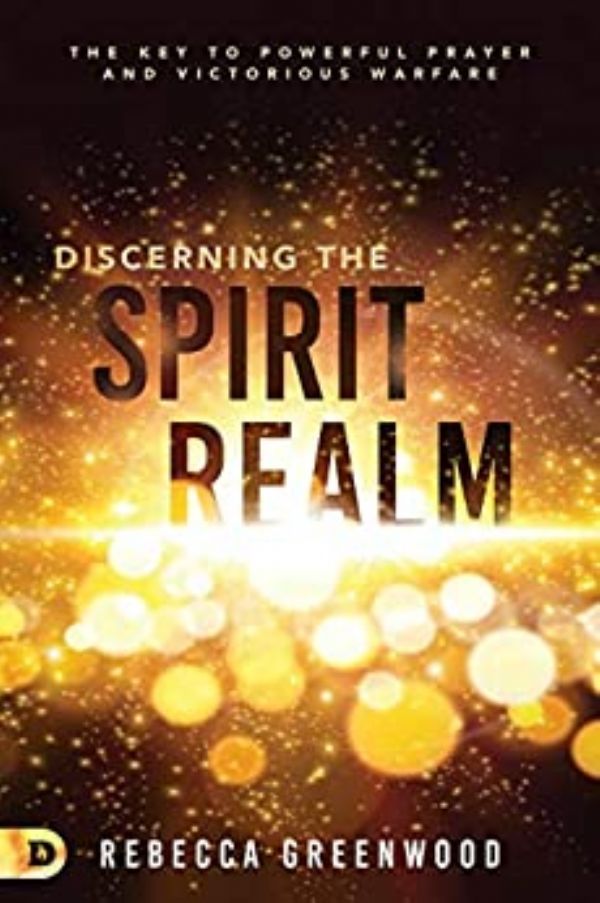 Discerning the Spirit Realm: The Key to Powerful Prayer and Victorious Warfare (Paperback) by Rebecca Greenwood
SKU#: PROD75067
Partner with angelic activity and release God's breakthrough answers through prayer!

Rebecca Greenwood believes that the key to effective warfare prayer is discerning what spiritual forces are at work around you. When you can sense the movement of God's Spirit and identify the enemy's tactics, you can pray with power, warring from a position of victory!

Prayer leader, prophetic intercessor, and spiritual warfare strategist, Rebecca Greenwood offers this powerful resource for seeing in the spirit realm and victorious warfare prayer.

Learn to…
recognize demonic forces at work in the atmosphere–and shut them down.
discern spiritual activity in territories and geographies–and be an informed intercessor.
grow in your ability to discern what is happening spiritually – without having a critical spirit.
recognize cues from the natural world–to enhance your spiritual discernment.

When we can discern what is happening in the spirit realm, we can shut down the enemy's agendas and enforce God's Kingdom purposes in our world!

Your handbook to discerning the invisible realm of angels, demons, and the move of God's Spirit.
Product Details
Weight: 2.25 lbs.
Related Categories