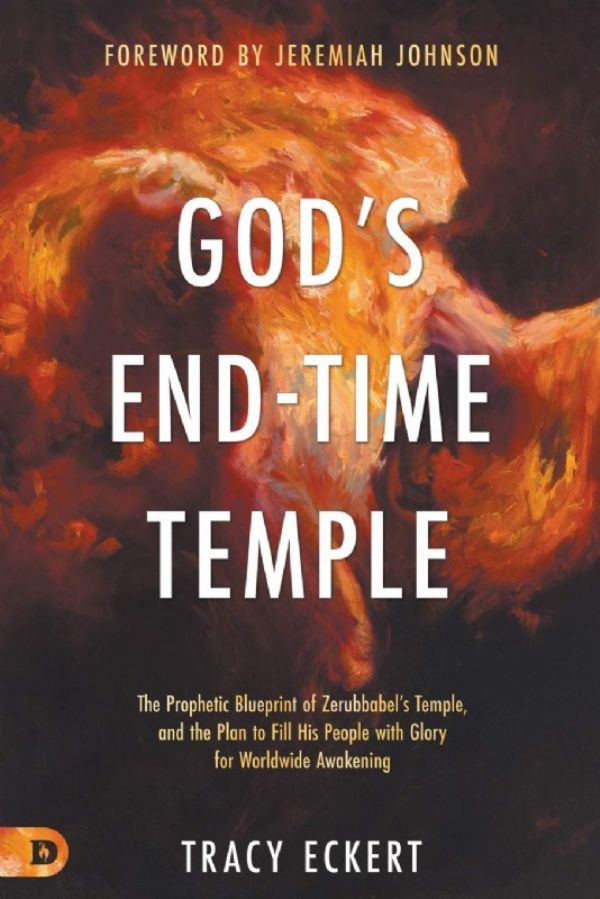 God's End-Time Temple (Paperback) by Tracy Eckert
SKU#: PROD75376
Unlock Biblical secrets concerning the church in the last days.

This book is a prophetic vision of the end-times church. By comparing biblical accounts of Zerubbabel, Haggai, Zechariah, and Melchizedek, with recent global events, this book unlocks biblical secrets regarding these last days, preparing you to walk in the fullness of your destiny

The call is clear: If the people of God are to bring about outpouring and revival, we must learn to function in our biblical roles as priests and kings, ministering before the Lord and boldly carrying His Kingdom into society.

Pastor, prayer warrior, and marketplace leader, Tracy Eckert shares her incredible journey with the Lord as He revealed His blueprint for this "Capstone generation" of the end-times church.

In this revelatory work, Tracy activates you to…
Experience 100-fold fruitfulness in prayer.
Decipher the "signs of the times."
Release supernatural strategies and solutions in your sphere of influence.
Access heaven and apply the living word to see transformation in your life.
Prepare for the glory and crisis of the coming days.

Don't miss this timely prophetic word. You have been destined to be an agent of the impossible! Embrace the fullness of your identity as a priest and King, and usher in the return of Jesus.
Product Details
Weight: 2.25 lbs.
Related Categories