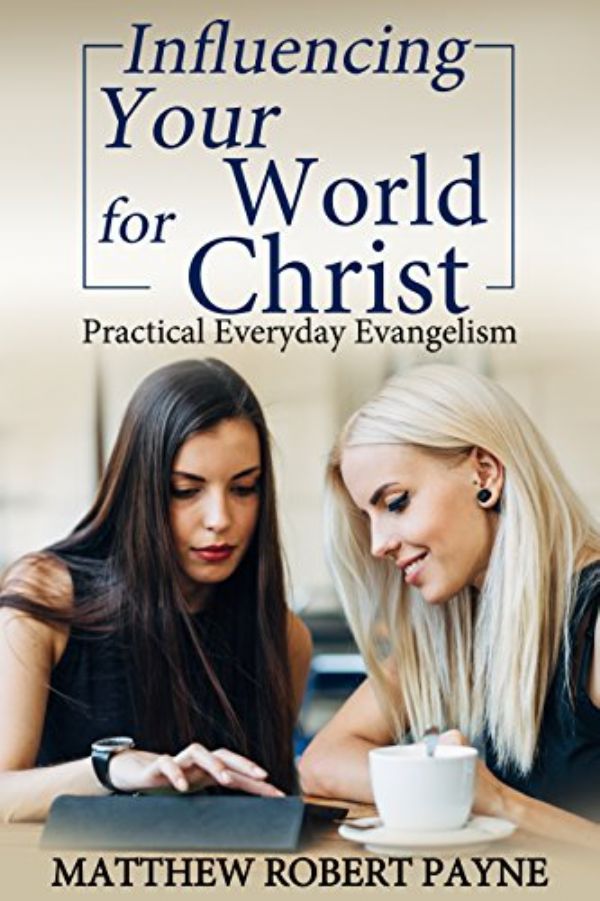 Influencing Your World for Christ: Practical Everyday Evangelism (E Book/PDF) by Matthew Robert Payne
SKU#: PROD76683
The mention of the word "evangelism" can produce any number of responses from people. Many Christians know that they should be sharing Jesus with their friends and family members but fear of rejection stops them.

Other factors also keep them from sharing. One of the most common reasons that people don't win their friends to Christ, is not so much fear, as the fact that they don't know how to evangelize people. However, you can influence your world for Christ without overwhelming your friends, without embarrassing yourself or without even being rejected.

One day, I sat down and decided to record this book on video so that people could see how I live my life and how I influence those that come in contact with me.

This process is not scary, and you won't be rejected if you live out the keys in this book. Instead, the contents will actually free you up to be who you are with everyone that you know. Gone will be the masks that you wear for some people as they get to know the authentic Christian that you are.

I am no theologian and have never had formal training at a school, yet I have shared my personal faith in Jesus with thousands of people as well as shared personal messages from Jesus with many people through prophetic evangelism.

If you want to learn how to influence your world with the message of the Gospel with confidence, take a look inside. Your world and the lives of those around you will be impacted for God's glory and the Kingdom!
Product Details
Related Categories