Your Business Starts Now Series (5 Books) by Jeremy Lopez
SKU#: PROD78983
Your Business Starts Now Series
(5 Books)
by Jeremy Lopez
Jeremy has finally done it. This is a long awaited series that has been in the making for years. Jeremy releases his secrets on how to be able to be successful from the World Wide Web. The Internet is the tool that God is using today to prosper his people.
If you have been called to prosper by a prophetic word, this series is for you. Are you tired of never having any income? Step out in your creativity and be with God wants you to be today.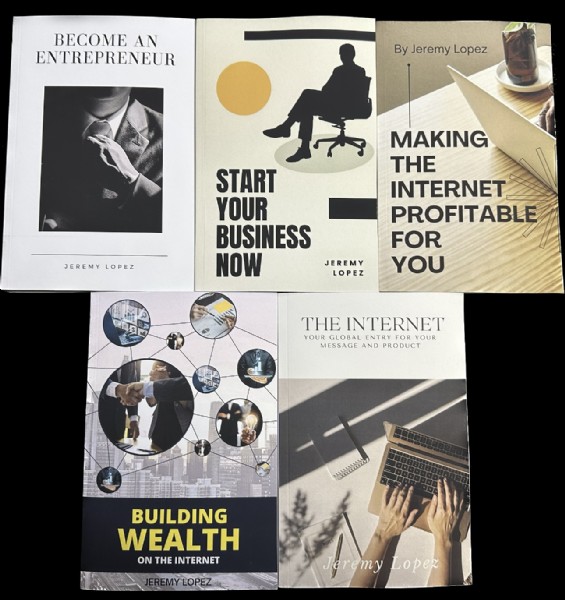 This series includes:
1. Building Wealth on the internet by Jeremy Lopez
2. The Internet: Your Global Entry for Your Message and Product by Jeremy Lopez
3. Making the Internet Profitable for You by Jeremy Lopez
4. Start Your Business Now by Jeremy Lopez
5. Becoming An Entrepreneur by Jeremy Lopez
Product Details
Weight: 2.25 lbs.
Related Categories