How to Shorten Your Fight in Warfare (MP3 Teaching Download) by Jeremy Lopez


Jeremy Lopez - (SKU#: NM67096)

Price: $8.99
Sale! $6.99 (22% Off!)

You Save $2.00!



This item is not currently available



This is a "digital downloadable" product that you will download directly to your computer.
No product is shipped to you.
ALL SALES ARE FINAL - NO REFUNDS.
If you have any questions you may email us at
customerservice@identitynetwork.net
DESCRIPTION:
So many people struggle with what warfare really is and how it play's out within our lives. Can we truly 'speed up' the warfare process? Why do we even have to go through warfare? This teaching will empower and awaken you to the reality of true warfare and help you to 'dodge it' when it is truly unnecessary.
AUTHOR: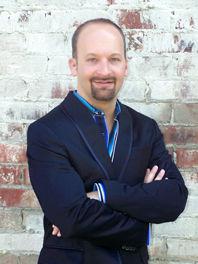 Dr. Jeremy Lopez is Founder and President of Identity Network International and Now is Your Moment. Identity Network is one of the worlds largest prophetic resource websites that reaches well over 153,000 people around the globe and distributes ebooks, books, audio downloads, teaching CDs and DVDs. Jeremy has taught and prophesied to thousands of people from all walks of life such as local church congregations, producers, investors, business owners, attorneys, city leaders, musicians, and various ministries around the world concerning areas such as financial breakthrough's, life changing decisions and discovering your career.
Dr. Jeremy Lopez is an international teacher, dream coach and motivational speaker. Jeremy speaks on new dimensions of revelatory knowledge, universal kingdom laws, mysteries, patterns and cycles. He has a love for all people and desires to enrich their lives with love, grace and the mercy of God and to empower them to be successful. Jeremy believes it is time to awaken the treasure within people to live out the victorious life that was meant for us. His desire is to live a life filled with purpose, potential, and destiny. He teaches with a revelational prophetic teaching gift that brings a freshness of the word of God to people everywhere.