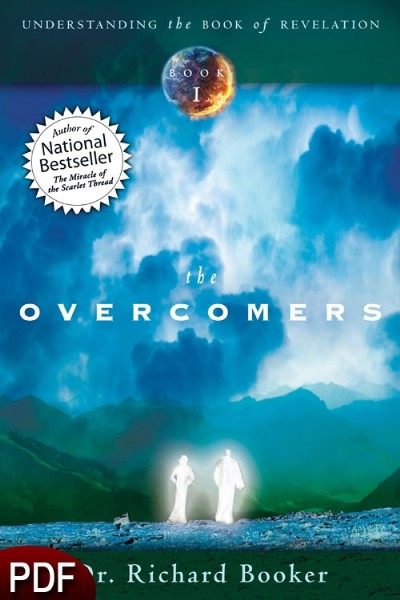 E-Book-PDF Download
By Dr. Richard Booker
Price: $16.99
Sale! $11.69

Print Friendly
As long as we live, we will have opportunities every day to "choose" to overcome the obstacles set in our path or to become apathetic, bored and disinterested in spiritual things. We can choose to draw near and soak in His presence, basking intimately in the manifest presence of God, sharing our deepest heart needs, or we can choose to give up, walking away, to become lukewarm and fainthearted, having lost our first love. If we fall in love with Him again, we will be able to endure and choose obedience, so that we can be His overcoming bride in the kingdom. Even as Adam and Eve had the power to choose so do we in this life.
To him that overcometh will I grant to sit with me in my throne, even as I also overcame, and am set down with my Father in His throne. Revelation 3:21
The Overcoming Remnant
We as believers want to be part of the "overcoming" remnant - those who will rise above life's heartaches, struggles and temporary distractions to yield all they are and have, to live passionately for the Lord Jesus, falling in love with Him all over again. These "Overcomers" will be on fire, so others can watch them burn brightly with the love of God, clearly seen in an ever-darkening world. In the process they will allow the joy of the Lord to rise up and be their strength. And in the end they will rule and reign with Christ and be given spiritual authority because they chose to truly become one with Jesus, consumed by Him, body, soul and spirit, and to easily submit to His authority. It is important to note that only when we come under His authority can we be given kingdom authority.
To the one who overcomes and does my will to the end, I will give authority over the nations. Revelation 2:26
May we all hear those cherished words from the Father as we stand before Him, "Well done thou good and faithful servant," because we passionately served the Lord with all that is in us, and willingly became the Father's hands extended, reflecting the love and great salvation of our wonderful Lord.
Lord, help me get back to my first love, daily asking You to fill me anew with your Spirit, so that when people look at me, they see You. Help me to live and move and have my being in You, so that in the end You are glorified and souls are saved, fulfilling your deepest heart's desires. That in the end, I may be counted with the joyful Overcomers.
Amen.
Steve Porter