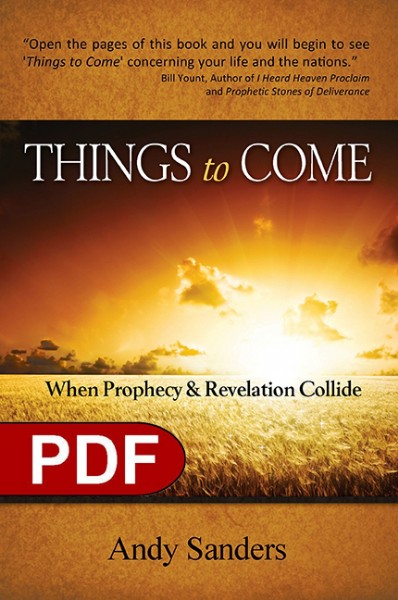 E-Book PDF Download
By Andy Sanders
Price: $14.99
Sale! $4.99

Print Friendly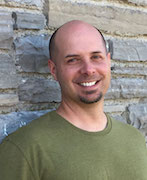 I opened the door and took a step out and instantly I was falling. The next thing I knew I had landed hard on the solid concrete patio. I laid there for a moment looking up into the piercing sun, not exactly sure what happened and how I ended up between the wooden steps and the trailer I was living in at the time. The carpenter, who was sitting on the concrete with a power saw in his hand, stopped and looked up at me, saying, "Are you okay?" After a few more breaths, I responded that I would be fine. I figured out that I had just stepped outside right after the carpenter had slid the wooden steps away from the door. He didn't know I was inside and I didn't know he was working outside. The result: I took a step outside and down I went — and fast!
That was over thirty years ago and I can still remember it as if it were yesterday. I am often reminded of how fast I fell when I missed that one step at the top. Looking back, I think about how badly I could have been hurt. Praise God that I got up and walked away with only a few scrapes. The steps we take in this life and the important decisions we make will be a part of determining our future until eternity. And it is how we take those steps that matters most.
Showing Honor
Honor: "The way one shows respect, high esteem, or distinction to something or someone else" (my definition).
In 2014 we had four deaths in our family within a nine-month period. Three of them were on my wife's side — first her grandfather, then later both her grandmother and mother passed away just a little over a month apart from each other. One month later my father passed away in another state. Those four deaths really rattled us, but the three back to back within the same three-month period shook us to the core.
Three of the funerals took place in the same area. I must say that during the funeral procession from the churches to the burial plots were some of the most dishonoring and disrespectful acts I have ever seen. You see, how you choose to honor when you take major steps in life will determine where you end up. Not everything I am writing about reflects everyone in that particular area; rather, I am addressing something that spells out why so many people in our churches, our towns, and the country we live in fall flat on their backs when it's time for God to promote them. Why? DIS-honor!
"For a son dishonors his father, a daughter rises up against her mother, a daughter-in-law against her mother-in-law — a man's enemies are the members of his own household" (Micah 7:6 NIV).
The journey of getting to the burial plots was like going through a pretend "ground zero" in a war. People were cutting in on our procession, blaring their horns at us, flipping off the police officers, and flipping off and cutting off the hearse driver from the time we left until the time we arrived at the burial spot. I can still remember the anger on many of the drivers' faces because the procession interrupted just a few minutes of their time. They took no consideration or thought to show any respect for those going through a time of great mourning for someone who had just passed from this life into heaven while we transferred the body from the memorial service to the grave. The immediate reaction for most people in this situation in that region was anger and rage.
I still can't wrap my head around how anyone could show such dishonor to those who are in grief. If someone can't even honor the dead, then how can they begin to honor the living? If it were just one funeral when this happened, I could write it off, but all three in the same area? The lack of regard I witnessed in those three situations was unlike anything I have ever seen. You would have thought that the folks we were committing to the graves on those days were terrorists or serial murderers for the consideration that others showed to us. Nope! They were Spirit-filled, Christian grandparents and a mother, all who grew up in the same regions that they were buried in. They were faithful to their spouses and to the Lord and honorable assets to the communities in which they lived.
"Before a downfall the heart is haughty, but humility comes before honor" (Proverbs 18:12 NIV).
Unfortunately, we are living in a culture of dishonor, and if we are not vigilant against this evil it will march its way right into our churches and ministries, as it has in many areas of the church world already. Dishonor is a force of evil that will bring people to their knees more than any other form of wickedness out there. It is running rampant through the government, the media, throughout our cities, and in some cases right through some churches and ministries.
Lack of Understanding Honor
How we choose to honor someone will place a mark on a Christian's life that will make or break everything they step into for their future. When someone has dishonor in any place in their life, eventually they will miss the step (like I did years ago) and go falling flat on their back. The one authority or power that will close doors more than any other force in a Christian's life is dishonor. When we dishonor our family or dishonor our church, pastor, nation, or other authorities, it creates a detrimental force that works against the blessings of God over our lives rather than for them.
"Wisdom's instruction is to fear the Lord, and humility comes before honor" (Proverbs 15:33 NIV).
My father's funeral and processional was starkly different from the other three that I experienced. The main reason for this? Honor.
My father served in the military, and for that I am deeply appreciative, both for his service and for all of you who have been or are serving now. My father grew up, lived, and died mostly in the same one-hour radius for all of his life. He had many friends and family, so the processional was very long, like most for those who grew up and pass away in the same area. Because he had been in the military, there was a flag placed over the casket and the hearse was glass on all sides so the casket could be seen. This worked out well because the flag was easily seen by everyone as we proceeded to the gravesite, which was about thirty minutes away from where the service was held.
I will never forget that day, not just because of my father's funeral but because of those who took the time to honor my dad as he was being committed to the grave. Remember, honor is the one ingredient that will make or break every step of your life.
As we were rounding some of the final turns to the gravesite, we passed a middle-aged man who was mowing his yard near where our procession passed. As soon as he noticed the flagged casket, he stopped everything he was doing, shut off his riding lawnmower, and waited until every single car passed in our long procession. I never met this man and I am sure he didn't know my dad, but what he did know was something great — he showed deep respect and honor. As we approached the cemetery, another older man was also mowing his yard — or field, I should say, as this was a bigger tractor and he had more acreage to tend to. When this man saw the flag on my father's casket, not only did he stop and turn off his mower, but he climbed on top of the mower and stood at attention, saluting as the entire procession passed from start to finish. Mind you, the sun was hot and piercing right down on him, but it didn't matter. After the final vehicle passed, he slowly got down, started his mower, and kept mowing. What did that man have that the others didn't from the three previous funerals we went through? You guessed it — HONOR.
For me and my family, it was a moving and emotional experience that day to see this display of respect and the level of honor shown to our family and friends by those who didn't even know my father. Not only did those two men show honor, but almost all the people either pulled to the side of the road while we passed or stopped so we could move unhindered — something unheard of where the other three funerals took place.
The one reason many Christians have so many delays in the body of Christ is the lack of understanding of the authority and power of honor. When we dishonor our pastors, church leaders, and fellow believers, we dishonor God's body.
"For the Lord God is a sun and shield; the Lord bestows favor and honor; no good thing does he withhold from those whose walk is blameless" (Psalms 84:11 NIV).
But this is what is coming: I see a wave of honor sweeping the churches across this country. I see a depth of honor being displayed and taught in our fellowships unlike anything in the past. God is putting His hand on the issue of honor and how we respond to those around us. For the Christian, it is not our place to have a fiery opinion about everything that goes through Facebook or social media these days. Rather, it is our place to pray and honor those who have not been taught to honor or have chosen to live a life of dishonor.
Never forget that honor is the one ingredient that will make or break every step of your life.
Andy Sanders